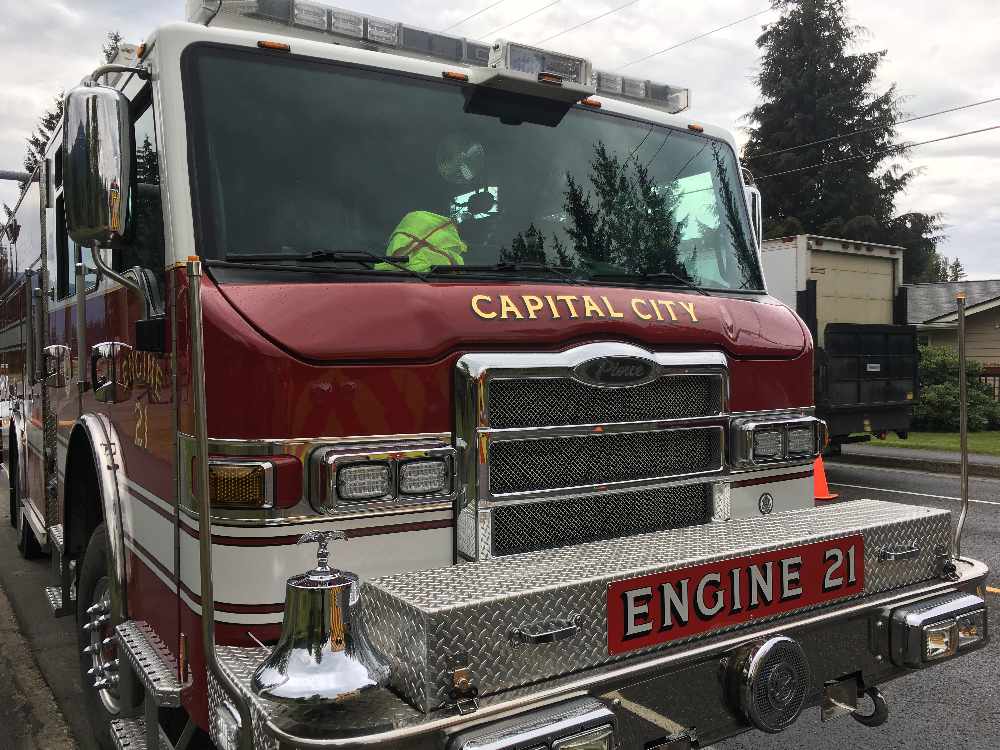 Juneau, Alaska (KINY) - Capital City Fire Rescue responded to the 4000-block of Pinedale Street to put out a residential home and garage fire late Saturday.
The first alarm was reported at 10:20 pm Saturday night.
Assistant Fire Chief Travis Mead said crews found a single-story residential duplex with heavy fire conditions, "We saw flames coming from multiple locations in the structure. Crews were able to deploy multiple attack lines and put the fire under control. It took about three hours to complete the fire attack and overhaul."
Mead said firemen used about 8,000 gallons of water to put out the blaze There were no injuries reported as the occupants were safely evacuated. The structure sustained heavy fire, smoke and water damage.
The Fire Marshall will investigate the cause of the fire.
Anyone with information about the blaze, early video or photos, is asked to contact Fire Marshal Dan Jager at 586-0260.