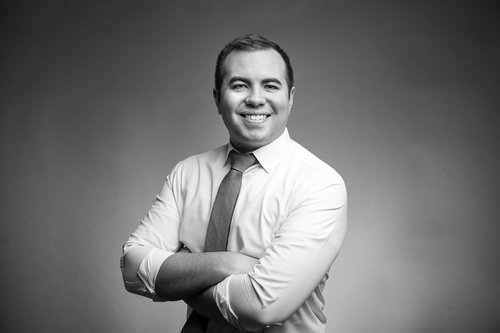 A promotional headshot of Zach Freeman from his political consultancy firn, Imperial Independant Media.
Wasilla, Alaska (AP) - Alaska House Minority spokesperson Zach Freeman says an activist's claim of assault by him and the mayor of a small town has been blown out of proportion.
Haliehana Stepetin filed a complaint with Wasilla police Thursday, saying Freeman and Wasilla Mayor Bert Cottle grabbed her arm as protesters took over a legislative seating area during a contentious session taking place in two cities.
Freeman says in a statement that "in the moment, no one knew if the individuals were planning to harm members of the Legislature."
He tells The Associated Press the encounter "was a reaction."
About 20 minority Republicans have refused to join a majority of lawmakers in Juneau, where fellow legislators are attempting to override Gov. Mike Dunleavy's budget vetoes.