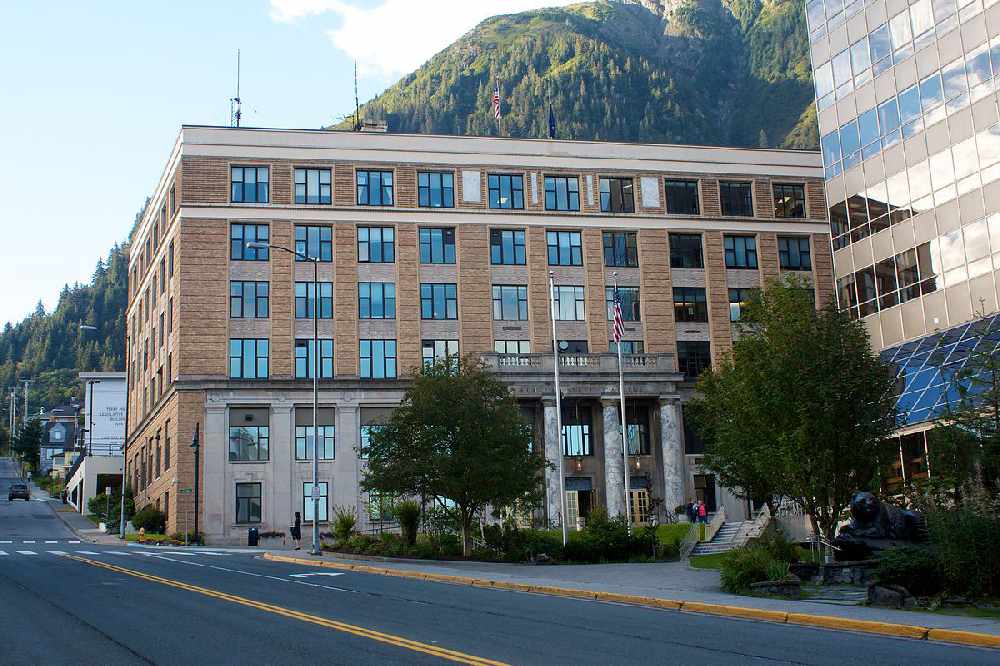 Juneau, Alaska (KINY) - Years of Republican infighting between the moderate, conservative and ultra-conservative wings of the party over what it means to be a Republican has come to a head with one of the most contested primary seasons in recent memory.
In a story first posted on The Midnight Sun news site, following the filing deadline on Monday, nearly half of the incumbent legislators seeking reelection this year will face a contested primary.
Far-right PFD-focused conservatives have set their sights on four of the six Republicans who caucused with Democrats to form a House Majority Coalition (where they held nearly all the reins of power): Anchorage Reps. Jennifer Johnston and Chuck Kopp as well as Fairbanks Rep. Steve Thompson and Kenai Rep. Gary Knopp.
Johnston, who served as the co-chair of the powerful House Finance Committee after Rep. Tammie Wilson resigned, faces a two-way primary challenge from James Kaufman after Republican Ross Bieling withdrew on Tuesday and filed to run as a non-affiliated candidate in the general election via petition. In a Facebook post, Bieling acknowledged a three-way race would be a "cake walk" for Johnston.
Knopp, who's taken the brunt of the most vitriolic pushback for caucusing with Democrats, is also in a three-way race with Kelly Wolf and Ron Gillham. Gillham nearly unseated Sen. Peter Micciche in the 2018 Republican primary running on a pro-PFD platform with little financial backing.
Some of these more moderate Republicans could also find themselves on the outs with the party's district officials, like Kopp where House District 24 Republicans are set to meet this weekend to consider endorsing his opponent Tom McKay. Several of the district's officials have reportedly already signaled their support for McKay with at least two members putting up his signs on their properties.
Every Senate Republican who's up for reelection save for Palmer Republican Sen. Shelley Hughes faces a primary challenger. The Senate Majority while solidly Republican has also drawn the ire of hardline conservatives for cooperating with the House to oppose many of Gov. Mike Dunleavy's deepest cuts to state government and for refusing to restore the dividend.
Giessel faces a challenge from Roger Holland and von Imhof faces a challenge from Stephen Duplantis.
Also facing primary challenges are Sens. Bert Stedman, Gary Stevens, Josh Revak, John Coghill and David Wilson. While the others have generally supported Giessel's leadership, Wilson has generally leaned more toward the conservative pro-PFD side of things and will face the most crowded primary of any incumbent legislator (which is likely to his advantage).
He's currently slated for a six-way primary with Huhnkie Lee, Stephen Wright, Bernadette Rupright, Loy Thurman and Chandra McCain-Finch.
Eight additional non-majority Republican representatives will face primaries: Reps. Mark Neuman, George Rauscher, David Eastman, DeLena Johnson, Sharon Jackson, Kelly Merrick, Gabrielle LeDoux and Mel Gillis.
On the Democratic side of things, challengers have filed to run in the primary against Reps. Andy Josephson, Adam Wool and Neal Foster.