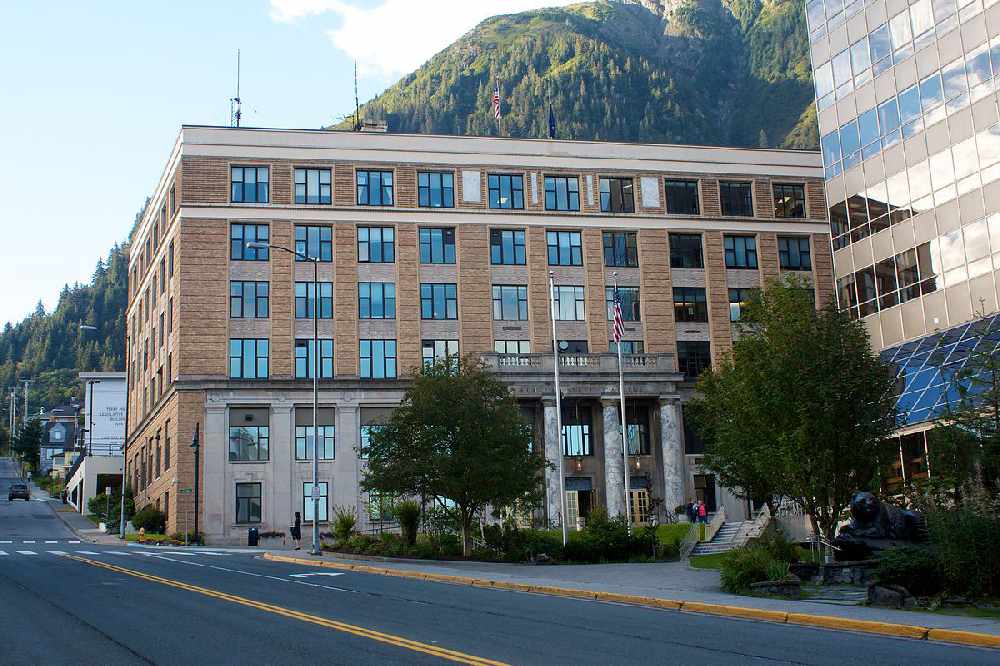 The Alaska State Capitol in downtown Juneau.
Anchorage, Alaska (KINY) - Monday saw the entry of Debra Call, who ran for lieutenant governor in 2018 on the Democratic ticket as Mark Begich's running mate, to run for the Senate seat currently held by Sen. Josh Revak.
According to the Midnight Sun AK news site, Call filed a letter of intent late Monday with the Alaska Public Offices Commission, a filing that allows her to begin fundraising, signaling her intent to run for state Senate.
She is a resident of the South Anchorage Senate District M, which is currently held by Republican Sen. Josh Revak. Revak was appointed to the position by Gov. Michael J. Dunleavy following the death of Sen. Chris Birch and confirmed earlier this month by Senate Republicans.
Birch won a four-year term in 2018, but state law requires that a special election be held in 2020 for the remainder of the term. The election will appear on the normal primary and general election ballots.
Birch won the district handily in 2018, but the district is far from solidly Republican.
One of the Senate district's two House districts voted for statewide Democratic tickets over the Republican ones. House District 25, which elected Revak, narrowly favored the Begich/Call ticket over Dunleavy as well as independent candidate Alyse Galvin over U.S. Rep. Don Young.
Young and Dunleavy still easily took the entire Senate district thanks to far larger margins of victory in House District 26, which elected Rep. Laddie Shaw.