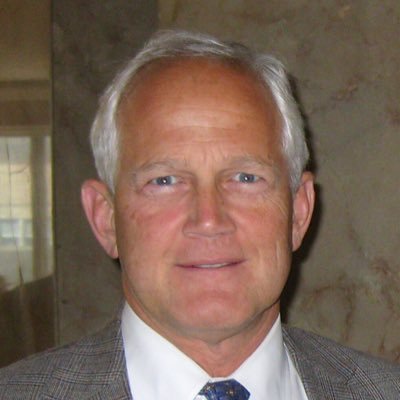 The late Sen. Chris Birch.
Anchorage, Alaska (KINY) - The Alaska Republican Party is now tasked with finding a temporary replacement for the late Sen. Chris Birch.
According to KTUU 2 in Anchorage, with the passing last week of Birch, the Alaska Republican Party must field applications and confirm eligibility before composing a list of three potential replacements to ultimately be presented to the governor for a final selection.
The governor must then make his decision by Sept. 7, which is 30 days from the time that the vacancy arises. The selection could be subject to approval by the Republicans currently seated on the Senate.
The replacement senator will serve until next November, when a special election will be held to determine who will serve the remaining two years of Birch's term.
Per the Alaska Republican Party Rules, Section 8: Legislative Vacancies reads:
"Upon occurrence of a State Legislative vacancy during a term of office, an affected district committee shall be called to a special meeting within fourteen calendar days after a vacancy occurs by the ARP Chairman or the State Executive Committee. Public notice announcing the special meeting shall, at a minimum, appear on the ARP website and Facebook page five or more calendar days before the date of the special meeting. The public notice shall invite an application from any registered Republican qualified to stand for reelection if appointed. A complete application must be received by the ARP Chairman and ARP Secretary by 5:00 PM three days before the meeting. The ARP Chairman shall verify that each applicant is qualified and has completed an application. Applications of all qualified applicants shall be distributed to the entire affected district committee(s) by 6:00 PM three days before the special meeting."
The rules go on to say that if the affected district committees fail to come up with a list of three candidates, each affected district committee may nominate two applicants for consideration by the governor.