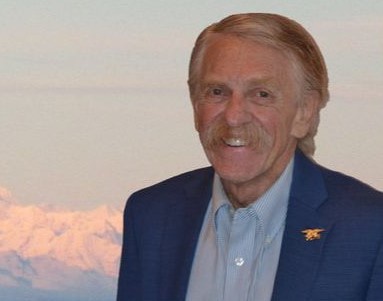 Rep. Laddie Shaw of Anchorage.
Anchorage, Alaska (KINY) - Gov. Mike Dunleavy has selected Rep. Laddie Shaw to replace the late Sen. Chris Birch, who recently passed away.
Dunleavy interviewed Shaw and two others, former Sen. Dave Donley and Anchorage resident Albert Fogle, after the three were nominated and submitted by Alaska Republican Party Districts 25 and 26.
Dunleavy previously said he would consider "many different areas and criteria" when making this appointment, including history and involvement in District M, civic engagement and relative experience, integrity and commitment to following the law, and viewpoints on policies such as government spending, resource and economic development, the Permanent Fund Dividend, and other issues that will impact Alaska residents beyond just District M.
A total of eight applicants vied for the seat left vacant when Birch passed away unexpectedly earlier this month.
The additional five applicants were Birch's daughter, attorney Tali Birch Kindred, Rep. Josh Revak, Anchorage resident and business leader Lisa Sauder, District 26 GOP chair Mike Robbins, and APOC chair and attorney Anne Helzer.
In response, Senate President Cathy Giessel, R-Anchorage, said the vote to confirm Shaw will take place soon.
"Due to various scheduling conflicts, Senate Republicans will not meet to consider the governor's appointment until after Labor Day weekend."
When a vacancy occurs in the Alaska Legislature, the governor must appoint a qualified candidate to fill the seat within 30 days. The appointment is subject to confirmation by a majority of legislators in the same house and of the same political party as the person who left the vacancy.
In this case, that means at least seven Republicans in the Senate must agree to the governor's choice. If not, the governor has 10 days to appoint another candidate for Senate Republicans to consider.