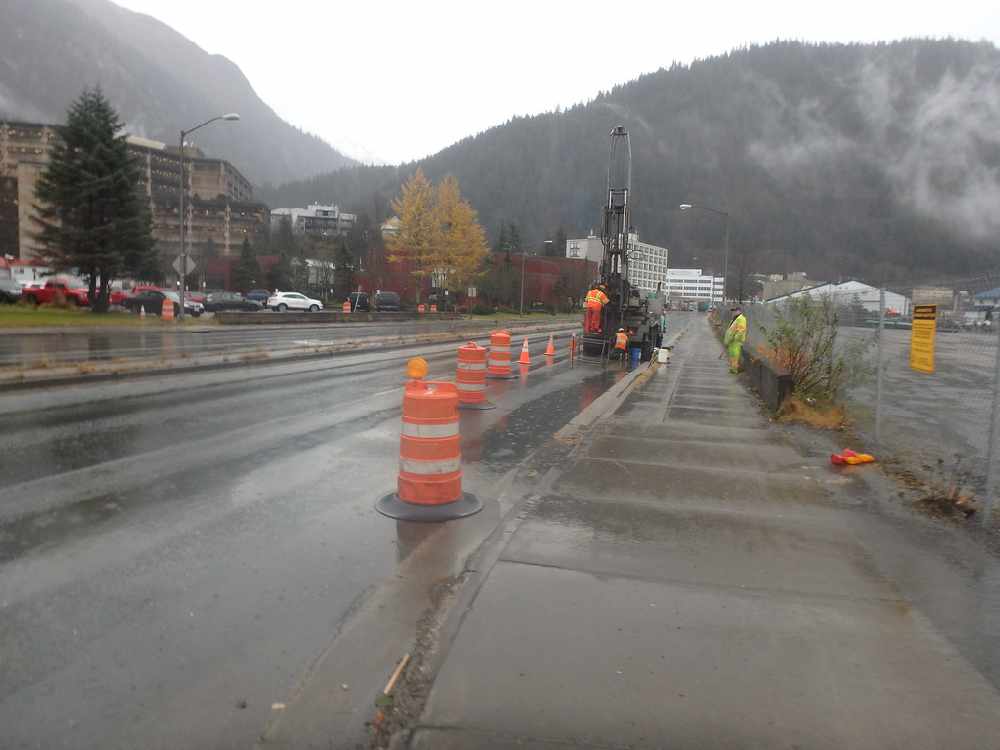 Juneau, Alaska (KINY) - State flags were not installed on Egan Drive due to construction and improvements planned by the Alaska Department of Transportation.
Travel Juneau, TBMP, and Friends of the Flags have announced that the state flags will not be installed for the 2019 season. The project from 10th to Main will begin in June. There is a likelihood that some of the light poles that host the flags will be coming down.
"The community really appreciates this program and we look forward to restarting it," said Liz Perry of Travel Juneau.
The program, supported through donations from community members, manages the installation of flags representing all 50 states and purchases new flags each year. Flags are auctioned off at the end of the season to raise funds for replacements.
TBMP Director Kirby Day, a longtime volunteer with the program, noted that for 2020, there may be a need for new hardware, as well. "We'll stay in contact with the Department of Transportation to learn what's needed on any new light standards."
Travel Juneau is the administrative contact for the program. To donate, please send a check payable to Friends of the Flags, and mail or drop the donation at 800 Glacier Avenue, Ste. 201, Juneau, AK 99801.