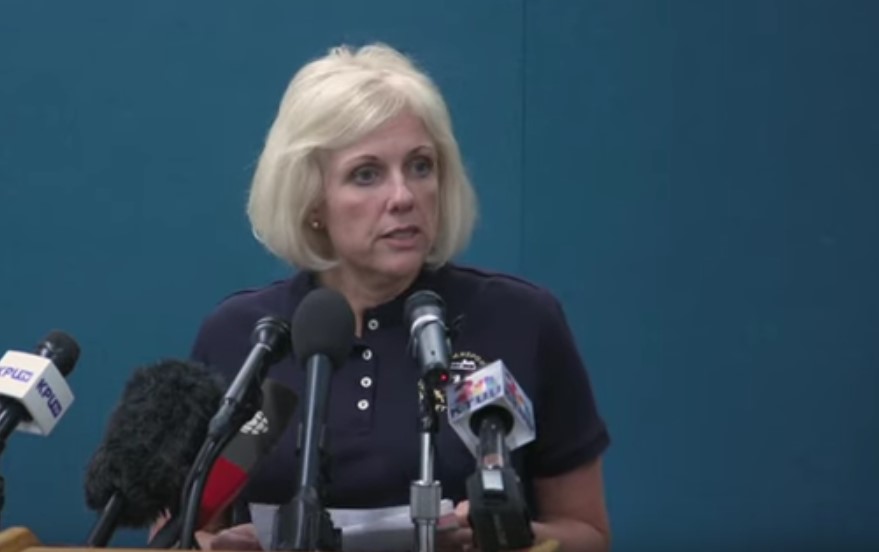 NTSB Member Jennifer Homendy briefs media on the midair collision in Ketchikan.
Ketchikan, Alaska (KINY) - Search and rescue teams in Ketchikan on Tuesday recovered the remains of the final two passengers missing since yesterday's fatal dual floatplane crash.
A total of six people died after a Taquan Air Otter and Mountain Air Beaver collided in George Inlet Monday afternoon while conducting flightseeing tours.
A team of 12 National Transportation Safety Board officials arrived in Ketchikan today to begin what the agency expects to be a five to seven-day onsite investigation.
A total of six are now reported dead after the crash.
Speaking at a press conference at Ketchikan's Ted Ferry Civic Center, NTSB Board Member Jennifer Homendy stated that the two floatplanes collided at approximately 3,300 feet at 12:21 p.m. on Monday.
A total of 12 members of the Ketchikan Volunteer Rescue Squad as well as a U.S. Coast Guard aircrew and boat crew scoured the Mahoney Creek area of George Inlet Tuesday.
PeaceHealth Ketchikan Medical Center Tuesday evening reported patients from the accident, with three patients remaining in the hospital in fair condition, three patients discharged throughout the day, and four patients medivacked to Harborview Medical Center in Seattle.
Ketchikan Gateway Borough Mayor David Landis offered a statement for all involved.
"Our community is heartbroken over this tragedy and its devastating impact on so many families," Landis said. "There has been a tremendous outpouring of compassion and support from everywhere in the community, and we offer sincere gratitude to all those who are responding to the crashes."
City Mayor Bob Sivertsen also thanked the responders and also expressed his condolences.
"We extend our heartfelt appreciation to the first responders and good Samaritans during this tragic event. Our thoughts and prayers go out those who have lost loved ones. We are mourning with you," Sivertsen said.