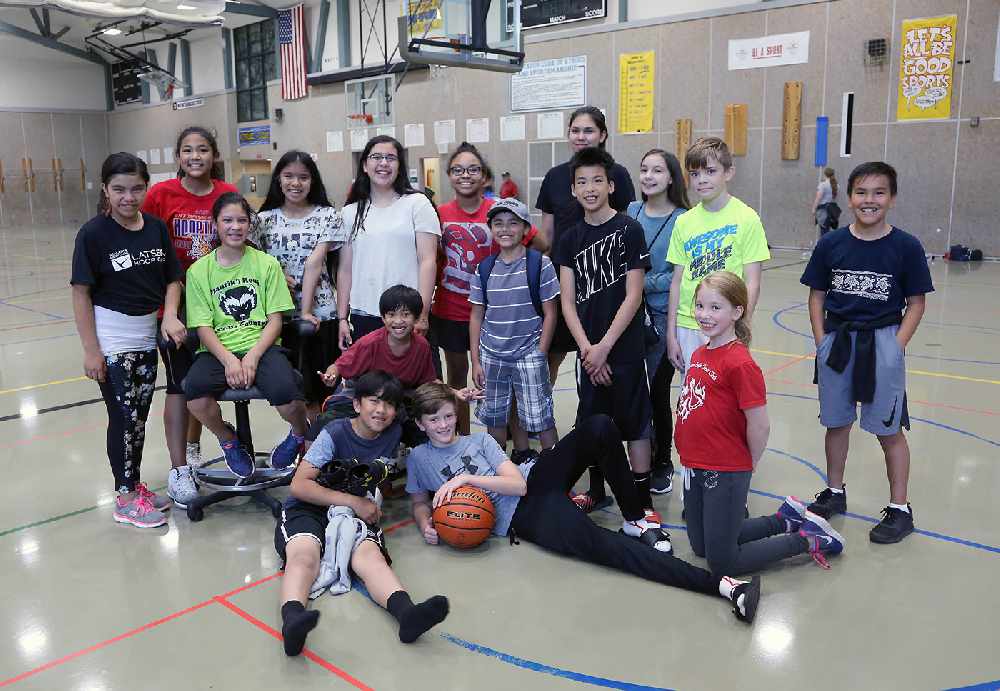 A photo from the 2017 Latseen Hoop Camp.
Juneau, AK (KINY) - Students in grades 6-12 looking for a basketball camp have the option of going to the Latseen Hoop Camp in either Kake or Juneau. The camp is sponsored by the Sealaska Heritage Institute.
Registration is now open and will be until June 1st. Leading the camps this year is Coach Bob Saviers, an AAU/NCAA certified coach, former coach of Dzantik'i Heeni and Floyd Dryden Middle Schools, and one of the originators and current coaches of Hoop Time. Latseen Hoop Camp is a free program that offers a fun and supportive learning environment.
In Kake, the camp will run from July 23rd to the 25th, while the Juneau camp will be from July 31st to August 3rd. Space is limited, so register quickly!
To register, fill out this form.