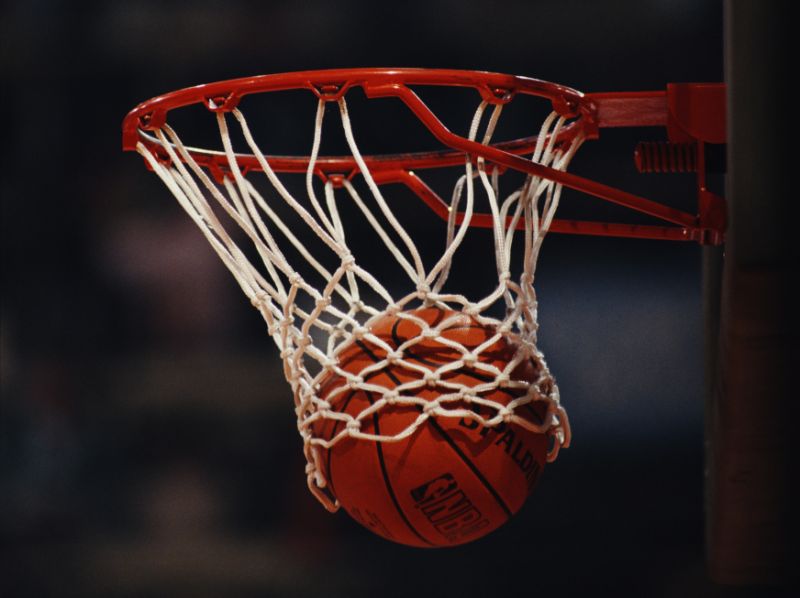 Juneau, Alaska (KINY) - The Region V 2A/3A/4A Basketball Tournament begins Tuesday at Juneau-Douglas High School: Yadaat.at Kalé. The championship games take place Friday and Saturday.
The 2A field has five schools: Petersburg, Haines, Metlakatla, Wrangell and Craig. The 3A field includes Sitka and Mt. Edgecumbe and 4A field includes Juneau-Douglas, Thunder Mountain and Ketchikan.
The tournament doubles as the culminating event for Southeast's pep bands and cheer teams.
Metlakatla, Sitka and Juneau-Douglas are the top-seeded girls teams.
Petersburg, Mt. Edgecumbe and Thunder Mountain are the top-seeded boys teams.
The JDHS girls played their final regular-season games this weekend with the chance to hit 20 wins. The Lady Bears won 15 of their first 16 games this season, at one point winning 12 in a row.
"The wins were nice as they came along but that wasn't what we were focusing on," JDHS coach Steve Potter said. "We were focusing early in the year on getting better and understanding our rotations better and I wouldn't say that we understand everything that we're trying to do but we're much better than we were at the beginning of the year."
The Crimson Bears' leading scorer, Kendyl Carson, is returning from an injury. She was held out of last weekend's games against Ketchikan.
Potter says coaching someone like Carson makes everything easier.
"It's much easier to execute the things that you're trying to do when you have talented players and when you have talented players that understand basketball, it makes it even better," Potter said. "It's not like she tries to keep that knowledge to herself, she's sharing (it), she wants her teammates to be better. She wants the team to do well and that doesn't happen unless everyone gets better."
The TMHS boys, the other No. 1-seed 4A team, boasts plenty of talent themselves. The senior class of Bryson Echiverri, Brady Carandang, Braden Jenkins, Kamron Falls, Cole Jensen and Stone Morgan have yet to experience the state tournament though.
The Falcons last won regionals and went to the state tournament in 2014. Ketchikan won regionals in 2015 and last year. Juneau-Douglas won three straight regional tournaments between 2016-2018.
"It's been a long five years in terms of we haven't been Up North (for state) and both of them have and both of them have gotten state titles under their belt," TMHS coach John Blasco said. "We're definitely pushing and hoping we can make this opportunity ours."
Blasco said the intensity of the regionals is always high.
"It's the best tournament around. The environment is so fun but there's definitely a level of intensity that is unlike anything in the regular season," he said.
View the brackets here: 2A girls, 2A boys, 3A girls, 3A boys, 4A girls, 4A boys.