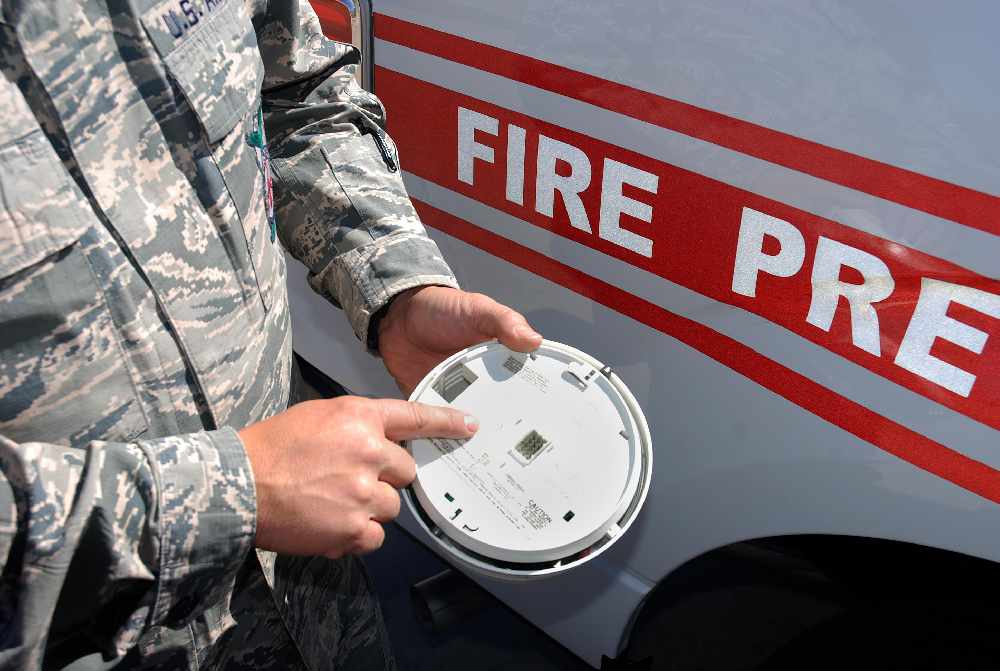 Juneau, AK (KINY) - The American Red Cross will be traveling all over Alaska for their Sound the Alarm event in an effort to help reduce the number of deaths caused by home fires.
They will be holding Sound the Alarm home fire safety and smoke alarm installation events in communities across the state throughout the rest of this month and through most of May. Their goal is to install 850 smoke alarms at no cost to residents. Red Cross volunteers and local partners will go through neighborhoods and install free 10-year lithium battery smoke alarms, replace the batteries in existing alarms, and help families create fire escape plans.
Having smoke alarms is one of the easiest ways to protect against fatality from a home fire. A study in 2016 showed that 15 were killed from residential structure fires and only three of those 12 homes had working smoke alarms.

"Home fires are the biggest disaster threat we face, killing seven people in this country every day," said Kelley McGuirk, Red Cross of Alaska regional disaster officer. "Here in Alaska we responded to help over 300 people displaced by home fires so far in 2018. Please help us Sound the Alarm by volunteering to install smoke alarms in your community, making a financial contribution, or taking steps to protect your own family from home fires."

Sound the Alarm events by region:
Far North and Interior
May 4 and May 5
Southcentral
April 28 to May 12
Mat-Su/Kodiak
April 14 to May 15
Southeast
May 5 to May 10
Additional trips to Arctic Slope communities will take place in June and trips to the Yukon Kuskokwim region will take place in July.
Sound the Alarm events are a part of the ongoing Home Fire Campaign. Each year the Red Cross responds to nearly 64,000 disasters, the majority of which are home fires. The Red Cross set a goal to reduce fire-related deaths and injuries in the U.S. by 25 percent. As of April 2018, the Red Cross and our partners across the country have saved at least 381 lives through the Home Fire Campaign.
Additional resources sent in the press release can be found below.
Volunteer
To learn more about how you can participate, visit the Sound The Alarm Alaska site or call the Red Cross at 907-646-5401.
Donate
$15 provides one smoke alarm, installation and fire safety training. Donate to support the effort here: https://www.crowdrise.com/redcrossofalaska
Discuss home fire safety with your family
Download a Fire Prevention & Safety Checklist here and discuss with your family today.