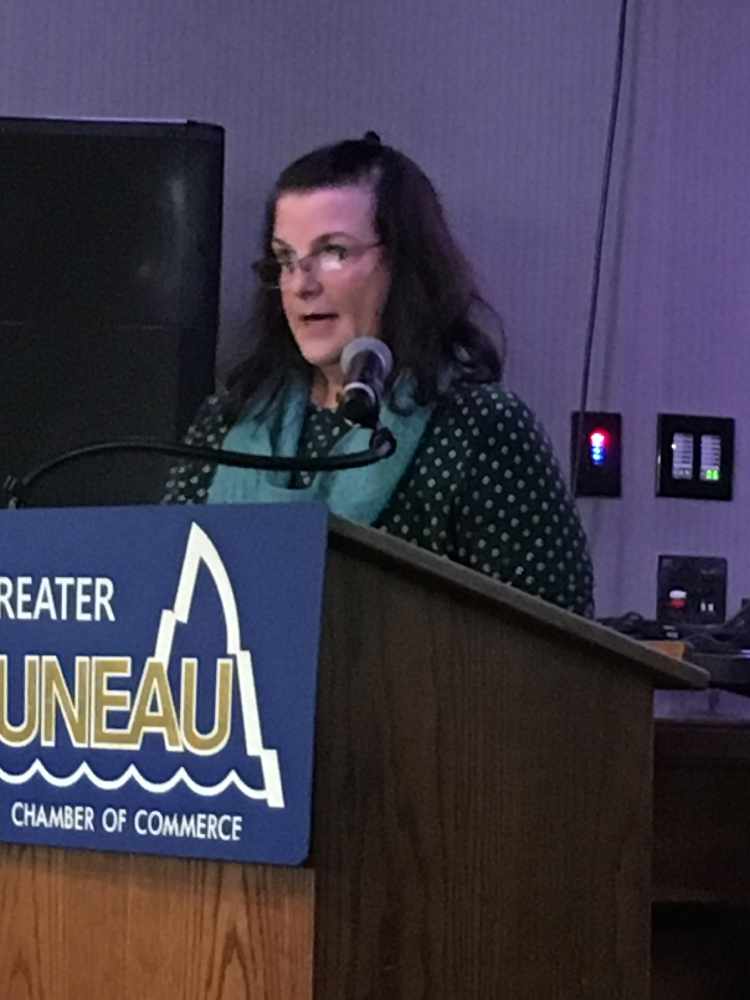 Joann Flora was the guest speaker at the Chamber of Commerce weekly roundtable business luncheon
Juneau, Alaska (KINY) Reach provide services for the developmentally disabled and have over 400 clients.
Reach celebrates their 40th anniversary this year. Joann Flora was the featured speaker Thursday at the weekly Greater Juneau Chamber of Commerce luncheon.
The organization operates Juneau Shredding, the 2nd Street Cafe in the federal building, and the Canvas Community Art Studio and Gallery
They honor and respect their clients and assist and encourage them to live better lives.
Millie Ryan, who is the CEO of REACH also talked highly of Lee Sandor, one of the founders who recently passed away.
"She and her husband wanted something for their children to do, that they had activities after high school, and a place to go to grow and develop their skills and be part of our community. Big supporter over the years and most importantly one of the founding members."
Sandor was 92-years old.
REACH also operates three group homes and two assisted living apartments complexes. They serve in Juneau, Skagway, Yakutat Hoonah and Wrangell.
Ryan will soon be retiring and will pass on her duties to another long term employee, "It is going to be a change. I will miss Reach. Dan Elstad will be the interim director. He has a lot of experience and expertise that will help Reach move forward."
The organization is committed to bettering the lives of their clients and to making Juneau a better place. A 40th birthday party will take place on April 14th.
Ryan urged local business to give their clients a try as they provide loyal, steady, and reliable employees.
[