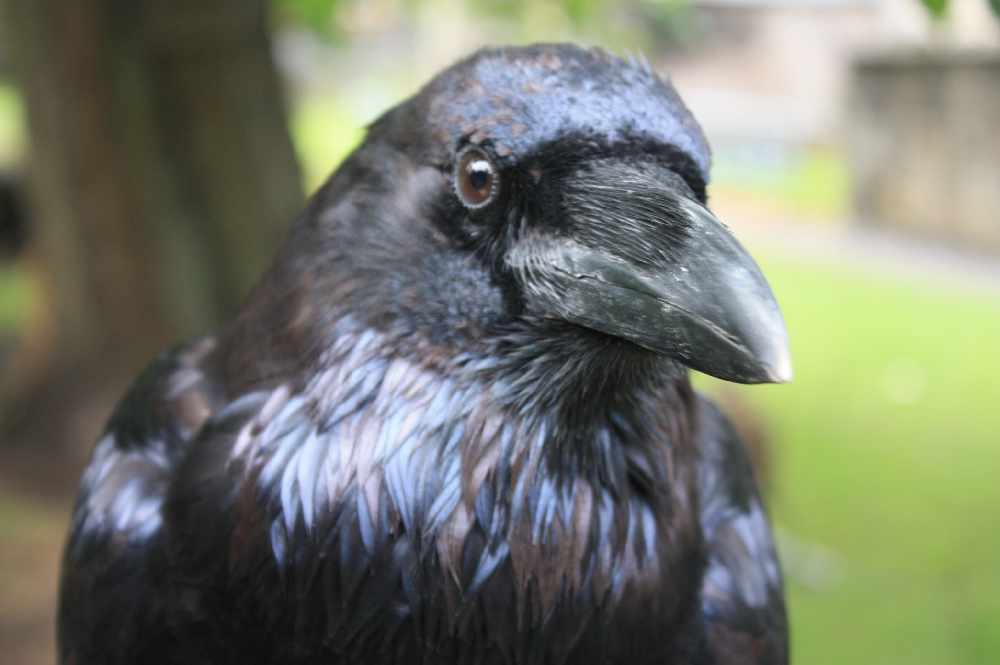 JUNEAU, Alaska (AP) — A raven in Alaska that was hit in the head by a blow dart has been euthanized, an official said.
The bird was euthanized by a veterinarian in Juneau Tuesday, The Juneau Empire reported.
The bird was first seen flying around downtown Juneau with the dart lodged in its head in April and eluded capture, said Kathy Benner, manager of the Juneau Raptor Center.
Prior to Tuesday, the raven was flying well enough to evade people who tried to capture it and appeared to be eating normally, Benner said.
The raven was trapped in a gated area at a homeless shelter around 1 p.m. Tuesday and raptor center personnel were called.
"The bird squeezed under a gate in front of a doorway," Benner said in an email, "and then they put cardboard there to block him from getting back out until we arrived."
The blow dart, which entered near the bird's eye and was sticking through the opposite side of its head, "severely damaged" the bird's sinus cavity, Benner said.
Shooting ravens or other migratory birds is illegal under the Migratory Bird Act.
No one has been charged. Tracking down people who shoot blow darts or pellet guns at animals is difficult, said Juneau Animal Control Officer Karen Wood.