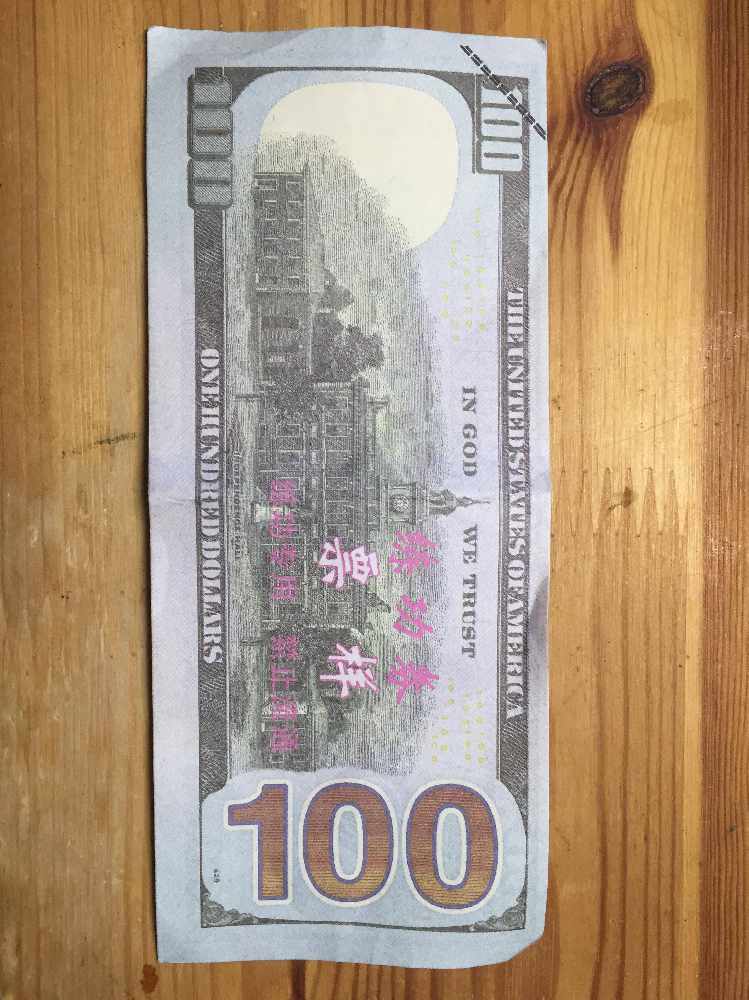 Photo courtesy of Juneau Police
Juneau, Alaska (KINY) - Juneau Police said someone tossed a whole bunch of $100 and $20 bills out of a window at the Marine View Center Monday.
The bills were found by maintenance staff stuck to areas of the building and one the ground, Juneau Police Spokesperson Erann Kalwara said.
While it sounds like a happy ending to the story, consider the fact all the bills were counterfeit.
"The bills look pretty real, but they have Chinese calligraphy and writing on them that is shadowed in hot pink," Kalwara added.
She went on to state that the bills are not real and are to be used for training dealers and other cash handling staff, "This type of money can be purchased online. We started sharing information about the incident so businesses can be on the lookout for customers using the fake money."
Kalwara said people tend to fold the 100s into quarters and just show the big 100 sticking out and attempt to pass them that way.