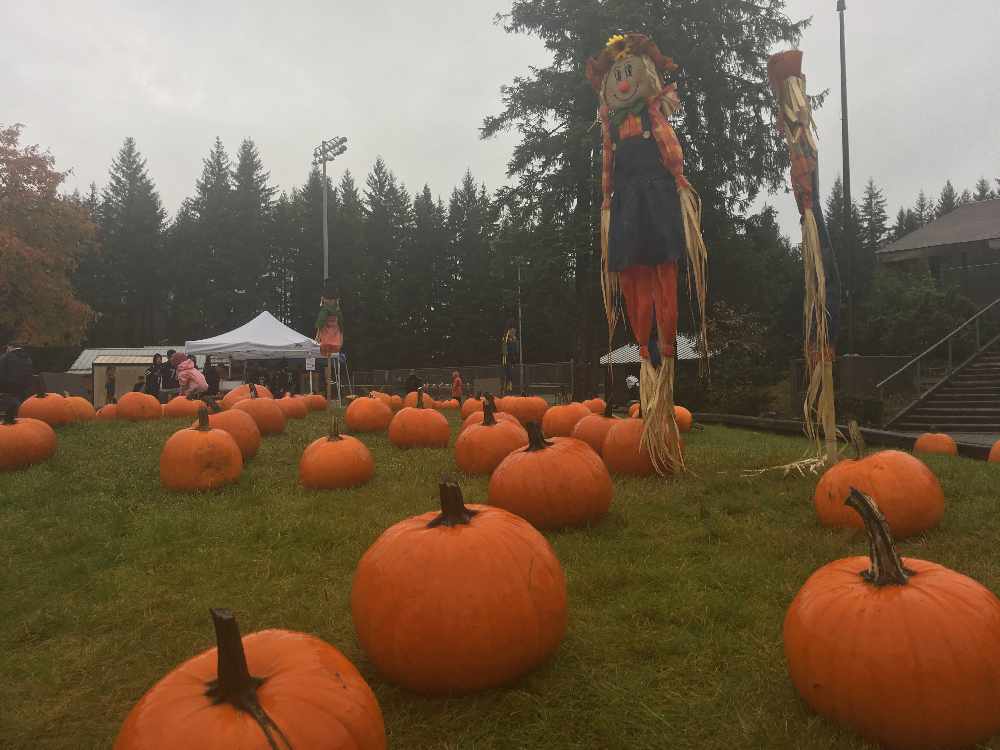 Juneau, AK (KINY) - The community came together to support Juneau's football programs with the Annual Pumpkin Patch.
The event allowed Juneau families to pick out their own pumpkins for the fall holidays, grab some hot drinks or cotton candy, and enjoy the youth football championship games. All of the proceeds will go towards the Juneau United high school football program. This is the fourth year that they've held the Pumpkin Patch at the Adair-Kennedy Memorial Park.
Gretchen Kriegmont, President of the Juneau United Football Board, spoke to us about the fundraising event. She told us that they wanted to keep the tradition going with the new combined football team.
"This has been a Bears function in the past and we wanted to keep that tradition going since the boys have been working so hard as one team together. We wanted to keep this going because it's a really positive tradition for the community."
Kriegmont expressed that this sort of event is community driven.
"We really like to express that Juneau is a small town and we want everyone to feel like they're a part of something here."
Juneau sports have always faced the challenges of travel in Southeast Alaska, but with events like the Pumpkin Patch, those costs can be partially covered.