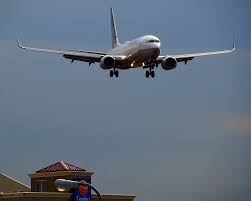 It could be another busy year for construction at the Juneau International Airport
Juneau, Alaska (KINY) - The Assembly Public Works and Facilities Committee endorsed spending plans for key airport projects and local trails Monday.
The committee recommended support of funding for a $20.5 million for taxiway A rehabilitation at the Juneau International Airport. The project also includes a realignment of taxiway E and taxiway D-1 and a replacement of the Jordan Creek culvert. The funding will include $1.28 million from airport passenger facility charges.
They also supported a financial plan for the terminal reconstruction project. The estimated cost is $22.8 million. 37-thousand square feet will be demolished along with 4,500 square feet of canopy. In its place will be 35,000 square feet of new construction. The funding plan includes $11.8 million from a federal aviation administration grant, $4.2 million in passenger fees and $6.8 million in local funds.
They also recommended a funding package of $1.15 million in passenger facility charges for rehabilitation of a runway $713,745, terminal reconstruction $214,634, taxiway 3 work $200,000 and $21,968 for a sand, chemical and fuel facility.
The committee supported fund transfers to continue the Trail Mix work plan for area trails. Trails on the list this year include the Outer Point Beaver Trail, EVC Cabin Access Trail, the Horse Tram Trail, the Treadwell Ditch Trail, Amalga Bridge, and Switzer Connection Loop. The committee recommended to the Assembly the transfer of $83,754 of area-wide and temporary sales tax revenue to fund the Trail Mix work.
In other actions, the committee agreed to recommend the transfer of $35,000 to fund a long-range capital improvement plan for Centennial Hall.
They also recommended to the Assembly the transfer of $300,000 as a short term loan to allow a bid award of the Marie Drake School fan replacement and heating ventilation and air conditioning control upgrades project.
Chairwoman Michele Bonnet-Hale said the next meeting of the committee to discuss the new Juneau Arts and Culture Center is scheduled for April 30.