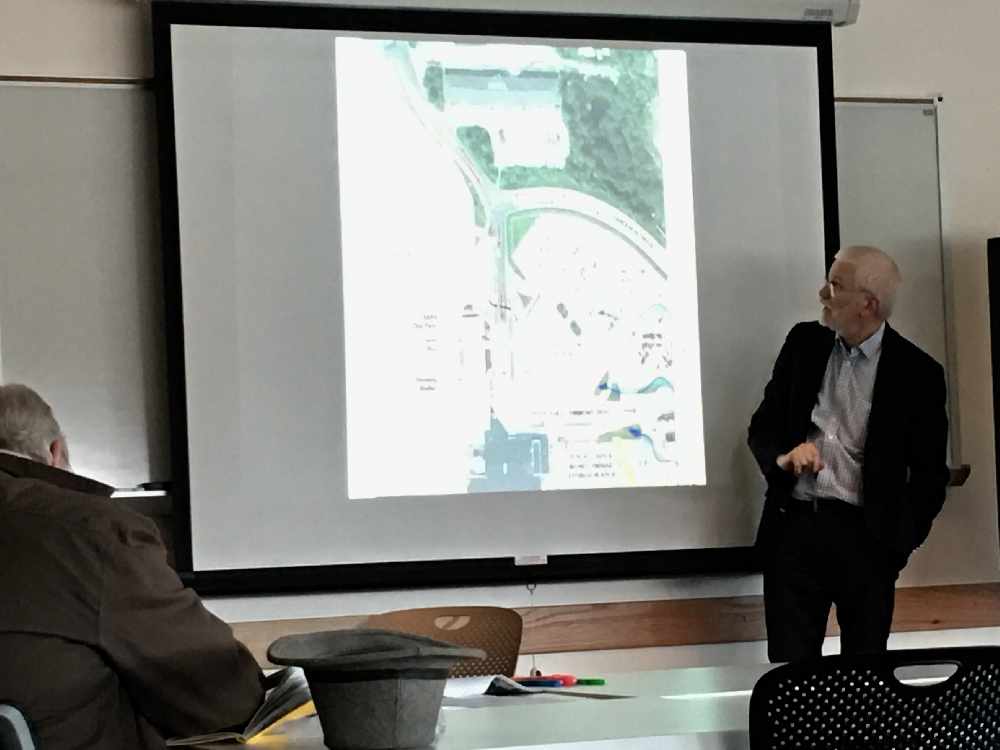 Juneau, AK (KINY) - The Juneau International Airport presented some options for their North Terminal Project to the public.
Discussions included things like pedestrian traffic and keeping people out of the elements and concerns about where an additional loading zone could be implemented.
We talked to Michael Carlson, the architect of the project, about replacing the old areas with development that has more longevity.
"This project is targeting structures that were built before 1984 and the codes have gone through a lot of variations over the years and the biggest changes in the codes have been structure related. This was prior to our involvement, but the airport had looked at those structures and did an evaluation and determined that both for functional reasons and for structural reasons, that it wasn't a real good investment to try to put anymore money into fixing them up."
"They hired us to come and look at how we might be able to leverage the demolition of the older structures and then build something up to today's codes that will be a 40-50 year building. So you'll have an investment that will will last."
We also asked him to explain the environmental side of their planning.
"This airport has a great record in sustainability. Probably the most sophisticated and elaborate heat pump system in the state. In terms of our design, we're just going to tap into what you been doing and then look at making very efficient envelopes in terms of insulation, really high performance glass, just create infrastructure that's also very durable materials that will hold up over the life of the building."
The Airport will now take the feedback they've been getting about these designs and further develop some options. Their goal is to present again with budget estimates in early May. Like most development plans though, there is some flexibility in the project that could change how things are put together. It was mentioned at the end of the presentation that feedback from the public on any and all aspects on the plans are appreciated now, as there is still about a year of planning needed before even demolition can get started.
Feedback can be sent in at the airport's section of the City and Borough website. The plans should be available as a news item on that site soon.