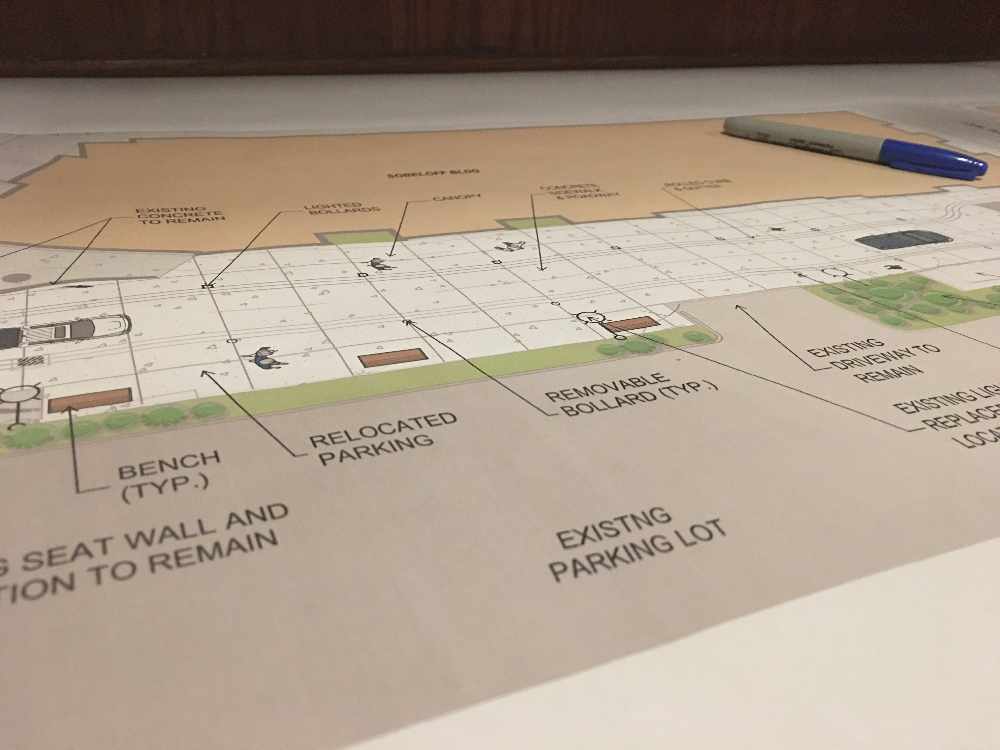 Juneau, AK (KINY) - The public was invited to give feedback on the third phase of the Downtown Street Improvements project.
The city is currently wrapping up phase two and will be soon moving into the area behind city hall.
Various maps were shown with quick overviews given for why certain design concepts are being considered. Most notably, there are some traffic flow changes that could change how drivers navigate on Seward St and Municipal Way. They are also looking to change up one of the crosswalks to make for a safer crossing for pedestrians.
CBJ officials and a few from DOT were in attendance to provide the update and take questions. Lori Sowa, a project manager for CBJ explained that those two points are probably the most significant.
"I would say that the most substantial changes that we're that the public would see and feel as an impact would be the removal of the left-hand turn lane at lower Seward. Another change that we're proposing is to move the crosswalk at the end of Seward Street."
One of the main drivers of these proposed changes come from the increase in visitors during the summer.
"That's a big driver. We've got a lot of people and vehicles downtown and there is more and more each year. We're looking at the downtown corridor and find the best way to move people and vehicles through it."
The construction is specifically scheduled to not impede the tourism season, with construction to take place in the spring and fall. They also hope to sync up with some of the designs being considered in the SHI area.
Sowa offered anyone in the public to contact them on ideas or concerns.
"People can come and talk to us, send us an email, ask us a question, and we're happy to discuss what we're doing, why we're proposing it, and listen to input."
More information about the project, as well as contact information, can be found on the CBJ Engineering website.