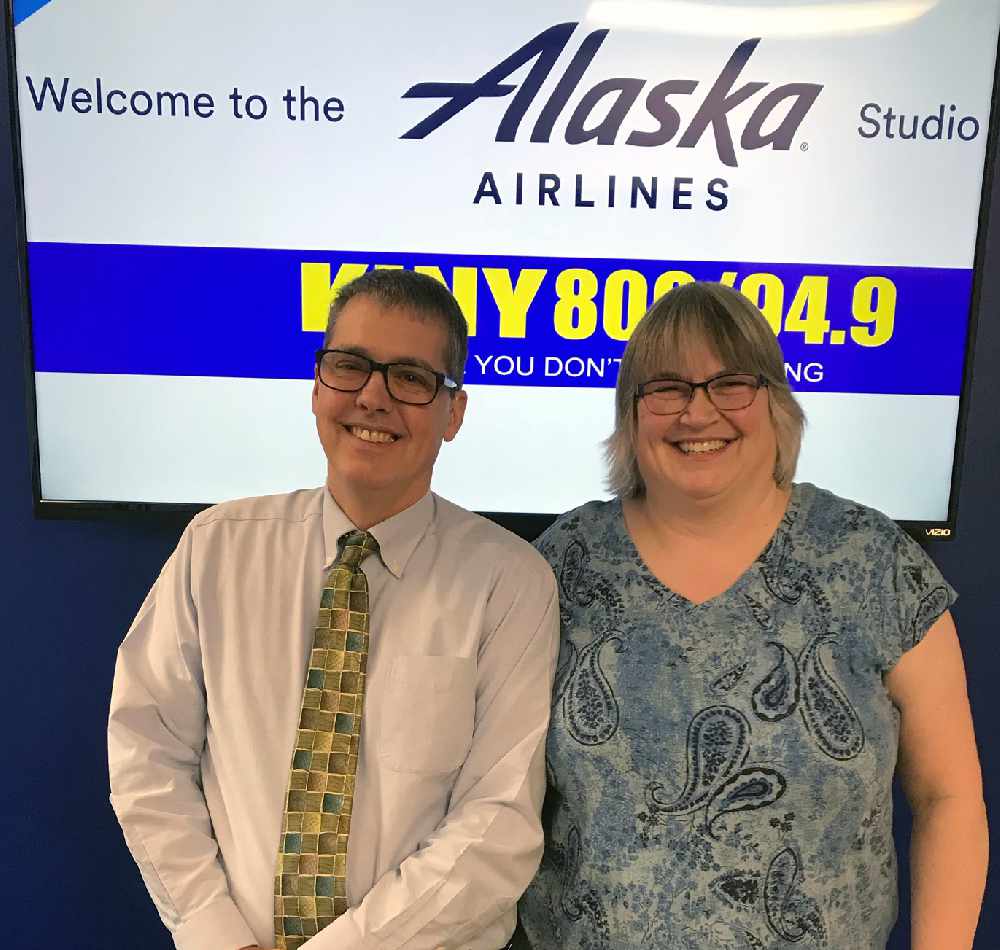 CBJ Manager Rorie Watt and Mayor Beth Weldon pictured from a previous Action Line program
Juneau, Alaska (KINY) - A proposed ordinance appearing on Monday's regular Assembly meeting agenda calls for establishing a seven-member systemic racism review committee.
The panel would advise the Assembly if proposed legislation likely includes a systemic racism policy and options to cure such legislation.
The proposal surfaces because of the national debate over policing and what many view as policies fueled by racism.
Mayor Beth Weldon doesn't believe there is a racism problem with the Juneau Police Department. "We've had the police before us twice listening to all the training they get on cultural awareness, racism, and seeing how they recruit and screen their employees before they're even hired." She added that it's pretty impressive what they go through including background checks, a psychological test, a lie detector test. "They try to screen out anybody with prejudice whatsoever," the mayor said.
The mayor believes its a great police force. "We're very thankful to have them, but we'll be looking to make sure none of their policies encourage racism in any way, shape, or form."
The mayor suggested that the police department could be held up as an example for the entire city and borough workforce. "I hope that we look at other departments in the city and make sure we're looking at the same training and making sure that we're reaching out to as many of the city workers and hopefully the community to show that we need to be aware of everybody's differences and appreciate everybody's differences."
Manager Rorie Watt has an equally high opinion. "I think we have a terrific police department. They do not cause problems. I have the highest degree of confidence in them. I very much support their activities. We have really high caliber employees just up and down the ranks."
Since the ordinance would represent a major process change, Watt is recommending the Assembly refer the proposal to the Committee of the Whole for deliberations prior to introduction.
The mayor and the manager made their remarks on Action Line.