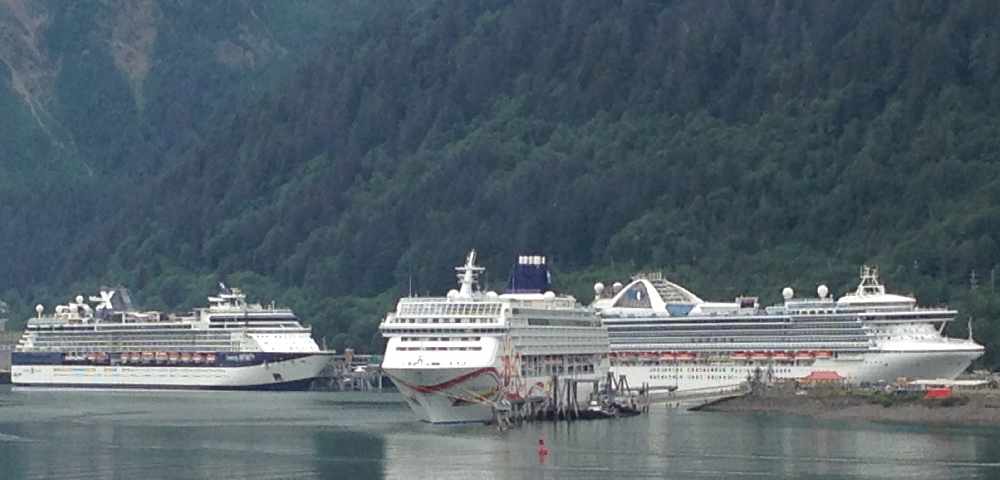 Juneau, Alaska (KINY) - Reaction is coming into the proposed charter amendments seeking to reign in cruise ship visits to Juneau.
Mayor Beth Weldon believes sponsors are a bit tone-deaf and short-sighted. "Tone deaf in regards to we will likely not have two seasons of cruise ships and not only is that devastating to the city, but it's devastating to the local businesses and also tone-deaf in regards to the Visitor Industry Task Force."
The mayor said that was a long process, that involved a lot of public comment. Recommendations from that panel include restrictions on the cruise ships, she said.
She believes the proposals are short-sighted because of the local economy. She said mining is stable, but fishing and government jobs are being lost. "The one piece of the economy in Juneau that is growing is the tourism industry," she said.
Cruise line executive Kirby Day is the manager of the Tourism Best Management Practices program which has sought to address the impacts of Juneau's busy tourism season over the years. "I think it's unfortunate and it also ignores the work of the Visitor Industry Task Force. Many of the items that this group may purport to be concerned about are recommendations in the Visitor Industry Task Force recommendations to the Assembly. It ignores that and it basically ignores a whole process that's in place."
Karla Hart said on KINY's Morning Shows that it's time for direct democracy rather than going through another task force. "I really strongly believe if people think the community is behind them on cruise tourism they should welcome this as an opportunity to demonstrate that."
Hart added that she believes the community has been stressed for decades over the rapid growth of the cruise industry.
Two of the amendments would bar cruise ships with more than 250 passengers from visiting on Saturday or being docked here from 7 p.m. to 7 a.m.
The other would not allow vessels in excess of 100,000 gross tonnage to visit at all.