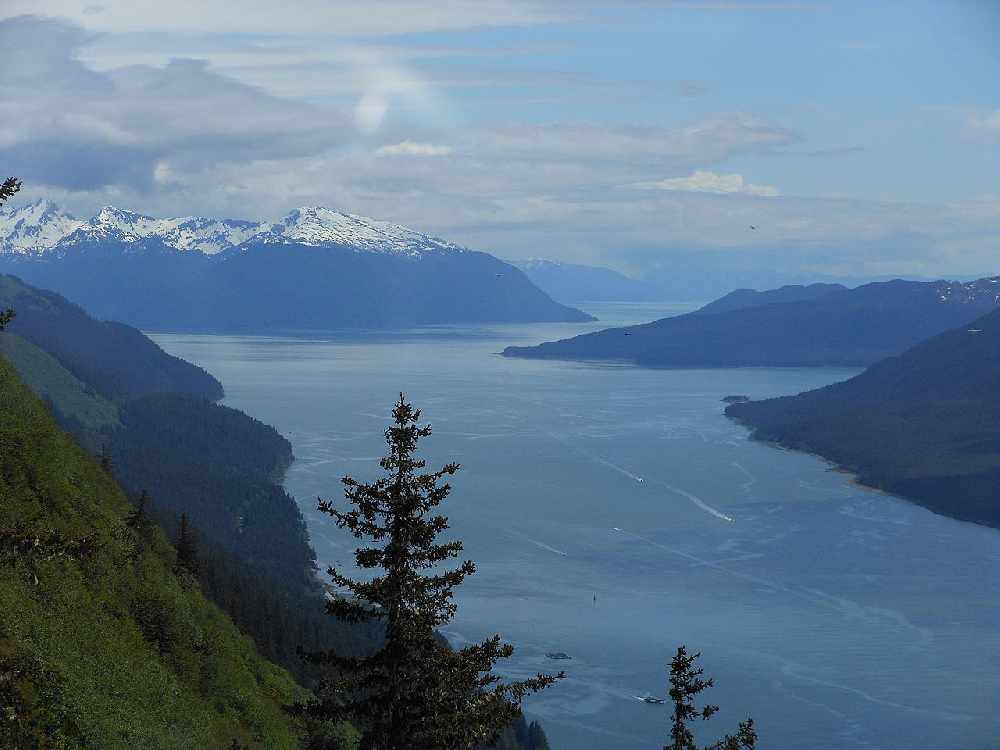 Juneau, AK (KINY) - News of the North talked to Patti Saunders and Elgie Holstein about the proposed cuts to the EPA.
Proposed budgets to the EPA by the Trump Administration could leave the organization in a state worse off than the time of its inception, which could threaten the health of Americans. Alaskans in particular would suffer from the loss of EPA programs, especially in the smaller communities. We talked to Patti Saunders of the Alaska Community Action on Toxics, as well as Elgie Holstein the Senior Director at the Environmental Defense Fund about the issue.

We asked about what concerns they both have when it comes to these proposed cuts. Holstein explained,
"I think that the major concern is that we may now be witnessing a concerted effort by the Trump Administration to hollow out the agency. Essentially to render it unable to do the job that Congress once wanted it to do and that the public still wants it to do in terms of protecting our families and communities."
Saunders feared the worst for Alaskans in particular,
"All Americans will be hurt, but no Americans will be hurt worse than Alaskans. The small, remote rural villages in communities don't have enough of a municipal infrastructure to support a tax base that can help them build and maintain sewage treatment plants or clean drinking water and nothing gets more basic or important than clean drinking water, except maybe only clean air to breathe."
While Saunders says that lawmakers in Washington DC have claimed that a 30% budget cut is highly unlikely, she says that any more loss of funding puts the health of Americans in danger.
"The EPA is a small agency compared to many of the other federal agencies and it has been cut and cut repeatedly and its budget now is pretty much the same size it was it was in the early 1970s. Despite the fact that it has been tasked over the years with more and more work to do, it can't afford even a small cut. A small cut is obviously preferable to a 30% cut, but even a small cut in the nature of 7% to 10% is going to really hurt Americans and their health. "
Holstein says that whatever that money could be used for instead of EPA efforts is a disservice to community needs.
"If we don't as a country value the public health work that is done by the Environmental Protection Agency, with respect to ensuring that we have clean air to breathe and clean water to drink and that we're not surrounded in our communities by toxic waste and chemicals, then we are going backwards. And I think that is not something that anyone voted for; that's not something anybody wants to see. Simply saying that we are going to make cuts in the EPA so that we can fund other programs, I think is Congress turning its back potentially on the American people and what they really want and need in their homes and communities."
We also asked what the average citizen can do to voice their opinions on matters such as this.

"I think the answer very clearly is if you have an opinion about this you should make that opinion known to your elected representatives," said Holstein
"Find a group who cares about what you care about and volunteer your time for them, as well as what Elgie said, call your Senators, call your Congressman. They need to know what we think, because we're the ones who elect them," said Saunders.
Both of them stressed that anyone who loves their environment should find a way to be involved with keeping these discussions at the forefront of legislation.