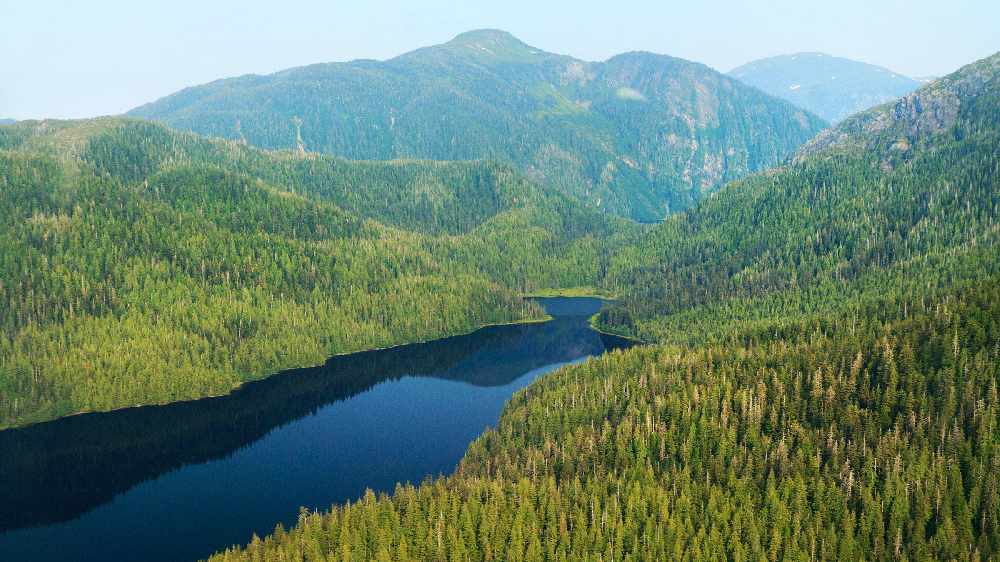 Photo courtesy of Alaska Region of U. S. Forest Service
Juneau, Alaska (KINY) - There's been another delay in the start of the process for the Southeast Alaska Sustainability Strategy that aims at reinstating terms of the Roadless Rule law in the Tongass National Forest.
Meredith Trainor, the executive director of the Southeast Alaska Conservation Council, said word was expected Monday. "We've heard its going to be a 60 day process to be able to provide input on this change in the decision. So actually what that will do is that it will reinstate the Roadless Rule on the Tongass. That's what we anticipate anyway, but it's been delayed repeatedly. At this point we do have it on sort of good information that the process should start this week or next."
One component of the strategy calls for the end of large scale harvesting of old growth timber. The health of the forests worldwide was addressed in the COP 26 Climate Conference agreement hammered out in Glasgow, Scotland, over the weekend.
SEACC's Climate Organizer Matt Jackson joined Trainor on Action Line. He said forestry is a huge part of climate solutions globally because forests our the lungs of the earth, they sequester so much carbon. "No forest in North America sequesters more carbon than the Tongass. We are very lucky to have right here in Southeast Alaska a forest that sequesters eight percent of all the carbon in the U. S. national forest system."
Despite the delay in commencing the process, Jackson said, "It was really cool to hear President Biden actually name the Tongass specifically as kind of America's crown jewel of the national forest system in his commitment to end deforestation by 2030 in the United States and the cutting of natural forests as he described them.
The sustainability study would allow old growth logging only for cultural uses and for micro and small sales that serve community needs.