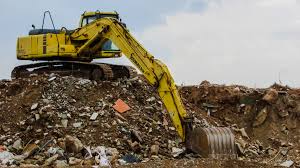 Juneau, Alaska (KINY) - Contractors for the City and Borough of Juneau plan to put up fencing around the former Public Safety Building on Whittier Street this week to begin the demolition process.
Once the building is down, CBJ will install a temporary parking lot until a long-term design for the Willoughby District is established.
The CBJ is working with Coogan Construction on the project that will be done in separate phases. Work will include hazardous materials abatement, taking down the building, excavation, installing the asphalt, and striping the parking lot.
During this project, fencing will block seven parking spaces along the side of the building that faces the Juneau Arts and Culture Center.
The alleyway between the building and the Zach Gordon Youth Center will also be fenced off. As the project gets underway, CBJ will issue notifications to alert the public further of other interruptions.
The facility was built in the 1970s and had an original design life of 30 years. CBJ purchased the building from the Alaskan Mental Health Trust Authority last year and used funds from a State of Alaska grant. The temporary parking lot will have about 60 parking spaces. As the Willoughby District Land Use Plan gets formulated, CBJ will determine the property's long-term use.