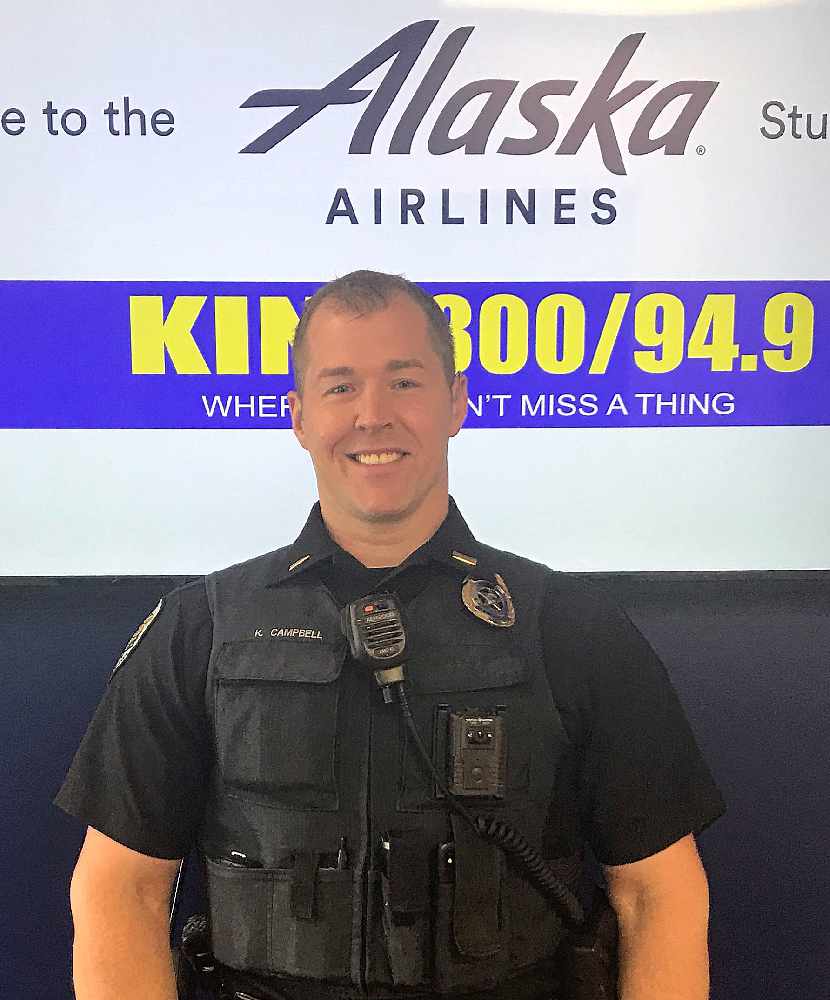 Juneau Police Lieutenant Krag Campbell
Juneau, Alaska (KINY) - The armed robbery of the Delta Western gas station on Mendenhall Mall Road last September 26 remains unsolved.
Juneau Police Lieutenant Krag Campbell said on Action Line that the case has been suspended at this time. "We don't have any good leads to go off of unfortunately."
But if there's anyone with information, the lieutenant asked they call the department at 586-0600 or go to juneau crime line dot com to submit an anonymous tip.
The suspects, two men, were wearing dark clothing including gloves with bandanas pulled up to their eyes. They both had backpacks and made off with about $300 in cash.
The robbery of the Alaska USA Federal Credit Union on July 3, of 2019 also remains unsolved. The lieutenant said that investigation was also suspended due to a lack of leads.
In that case the suspect, described as a thin man, jumped over the counter and demanded tellers fill a backpack with one. At one point, he allegedly pulled out a small knife and threatened the tellers.
Again, anyone with information on either of these cases is asked to contact Juneau Police or Crime Line.