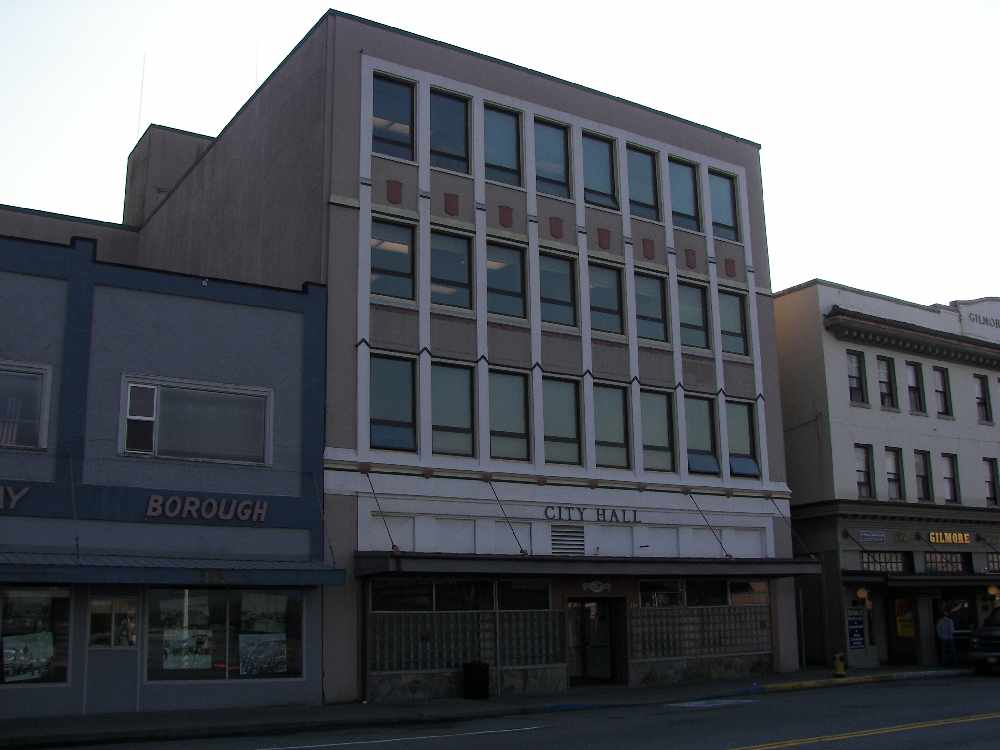 Juneau, Alaska (KINY) - Voting in the 2022 Ketchikan City and Borough elections ended Tuesday night.
At the Borough level, there was a turnout of 3,041 votes.
For the position of Ketchikan Borough Mayor, incumbent Rodney Dial and Katie Jo Parrott were in the running. Dial received 1,632 votes and Parrott, 1,359.
There were two three-year seats open on the Ketchikan borough assembly, Austin Otos tops the list with 1,739 votes.
Glen Thompson comes in second with 1,288. Trailing is Michael Iann Martin with 1,075 votes, and Joshua Titus with 862.
Ketchikan voters were asked two ballot questions this year, Proposition 1 regarded Assembly representation. The question is required following each decennial federal census. State law requires the Borough Assembly to submit to the voters every ten years, one or more plans for the manner in which the Assembly will be elected. The question was whether to retain the current election system. 2,528 voted yes, 397 voted no.
Proposition 2 asked about nonareawide library powers. In 1985, Borough voters approved the adoption of nonareawide library powers, and the repeal of those powers can be accomplished through a similar vote. In June 2022, a group of citizens submitted an application for an initiative petition that would place a question on the ballot to repeal the nonareawide library powers.
Should the ballot measure pass, KGB explained in a voter guide that nonareawide library powers would be terminated effective January 1, 2024. Further, it would prohibit the Borough from taking any actions as an exercise of library powers. If the ballot measure is not approved, there would be no change to the current nonareawide library powers. 851 voted no while 692 voted yes.

Two seats were open on the Ketchikan School Board, the winners would serve a three-year term. Melissa O'Brien leads with 1,755, in second is Tom Heutte with 1,219. In third and fourth place currently are Robb Arnold and Ginger McCormick, receiving 1,036 and 542 votes respectively.
On the Ketchikan City Council, there were two three-year seats open. Mark Flora leads with 627 votes, followed by Lallette Kistler with 501. Kevin Kristovich got 468, Jamie King got 302, and Dion Booth, 267.
For the one one-year seat on the city council Jack Finnegan got 666 votes, Christopher Cumings received 297.
The city of Ketchikan was asked one ballot question. Proposition 1 asked voters whether to create term limits for the mayor and council members. It would limit service to three consecutive terms, with the allowance of individuals running again after one year. Those who voted yes were 1,040, no was 307.