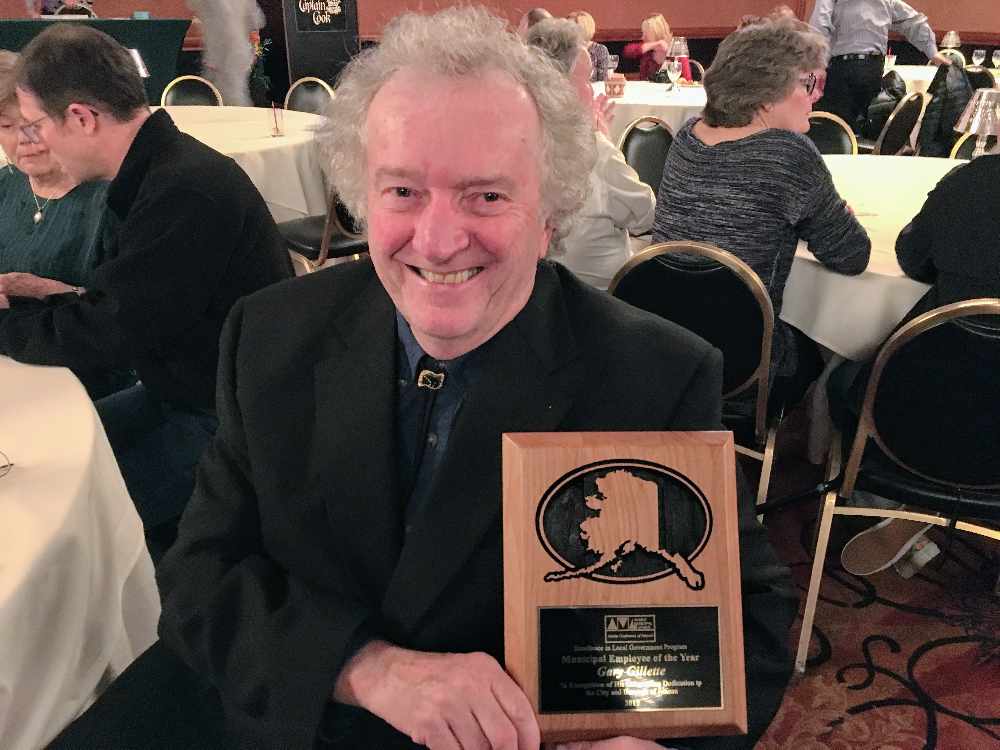 Juneau, Alaska (KINY) The Alaska Municipal League honored a CBJ employee during annual conference in Anchorage

City and Borough of Juneau Port Engineer Gary Gillette was named Municipal Employee of the Year by the Alaska Municipal League. Gillette received the honor Thursday evening at the 67th Annual Local Government Conference, which was held Nov. 13-17 at the Hotel Captain Cook in Anchorage.

Gary truly exemplifies duty to public service and it's exciting to have one of Juneau's employees win that award," City Manager Rorie Watt said.

Gillette has worked for CBJ for more than 25 years, eight of which have been with Docks and Harbors. He's been instrumental in leading major modernization efforts for Juneau's waterfront, including the new cruise ship berth project, the new Statter Harbor launch ramp and the Douglas Harbor reconstruction project. He's in the process of overseeing four other projects due for completion next spring, including the second phase of the Aurora Harbor rebuild. Gillette is currently facilitating the downtown Marine Park to Taku Dock Urban Design Plan, which Docks and Harbors is seeking public comment on. The plan combines desires of the community and the private sector.

Outside of CBJ work, Gillette spends a lot of time contributing to the Juneau community. He has volunteered on the CBJ Historic Resources Advisory Committee and is active with the Treadwell Historic Preservation and Restoration Society. Gillette and his wife operate and maintain the nonprofit Last Chance Mining Museum and Gillette is the caretaker of the Sentinel Island Lighthouse, where he volunteers his time, skills and resources to restoring the 1902 lighthouse.