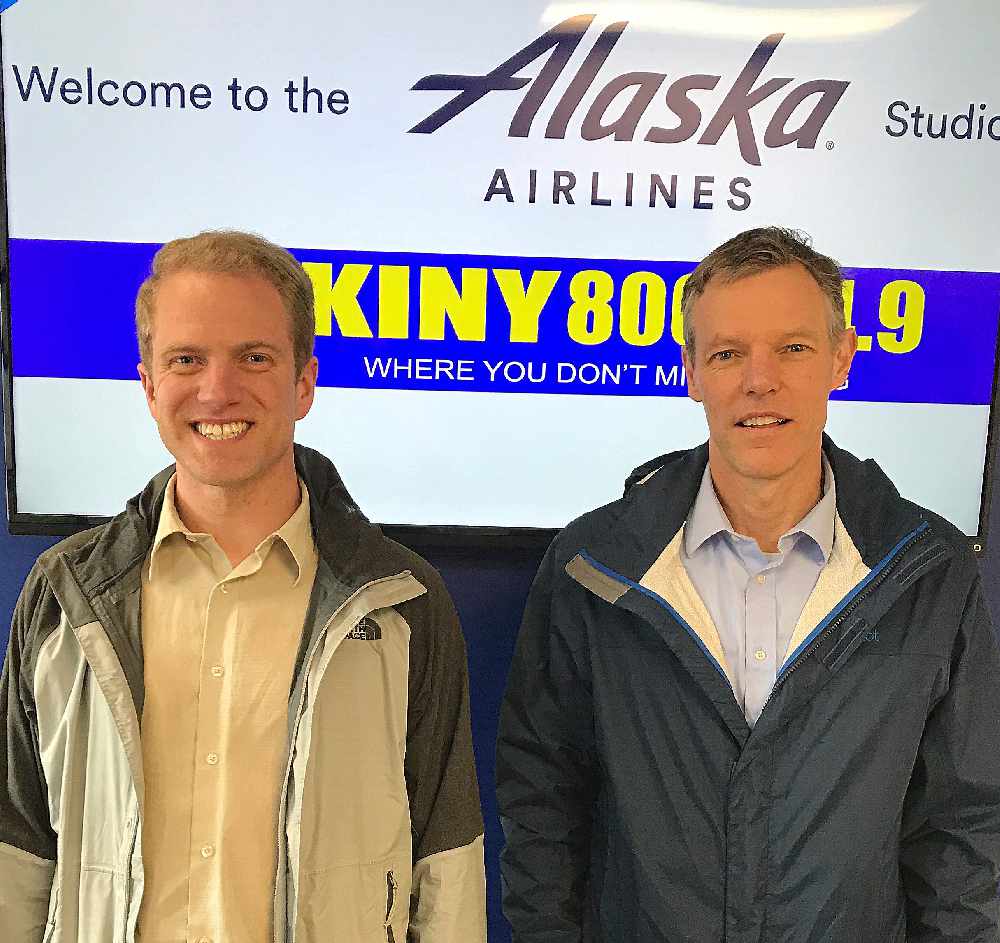 State Demographer David Howell (left) pictured with Research and Analysis Unit Chief Dan Robinson of the State Departemnt of Labor and Workfore Development on a previous Action Line program.
Juneau, Alaska (KINY) - A projection for Alaska's population between 2019 and 2045 has been published by the Research and Analysis Unit of the State Department of Labor and Workforce Development.
It appears in the May edition of Alaska Economic Trends.
The projection offered by State Demographer David Howell is a gain of nearly 83,000 people which would be much less than the previous 26 year period of about 130,000.
The high scenario projects Alaska's population will amount to one point one million people by 2045 while the low scenario projects a decline to less than 632,000. The state's population in 2019 stood at 731,007.
Southeast Alaska is projected to continue to lose population to the tune of five percent. It's the only region of the state projected to lose population.
While the Mat-Su borough is projected to continue its growth to the tune of 44 percent. Anchorage is expected to see an increase of only five percent.
Births are expected to decline while deaths will increase thus slowing the annual natural increase in the longer term, according to Howell. And he says long term net migration is projected to remain negative, but not at the rates seen recently.
Howell made his remarks on Action Line.