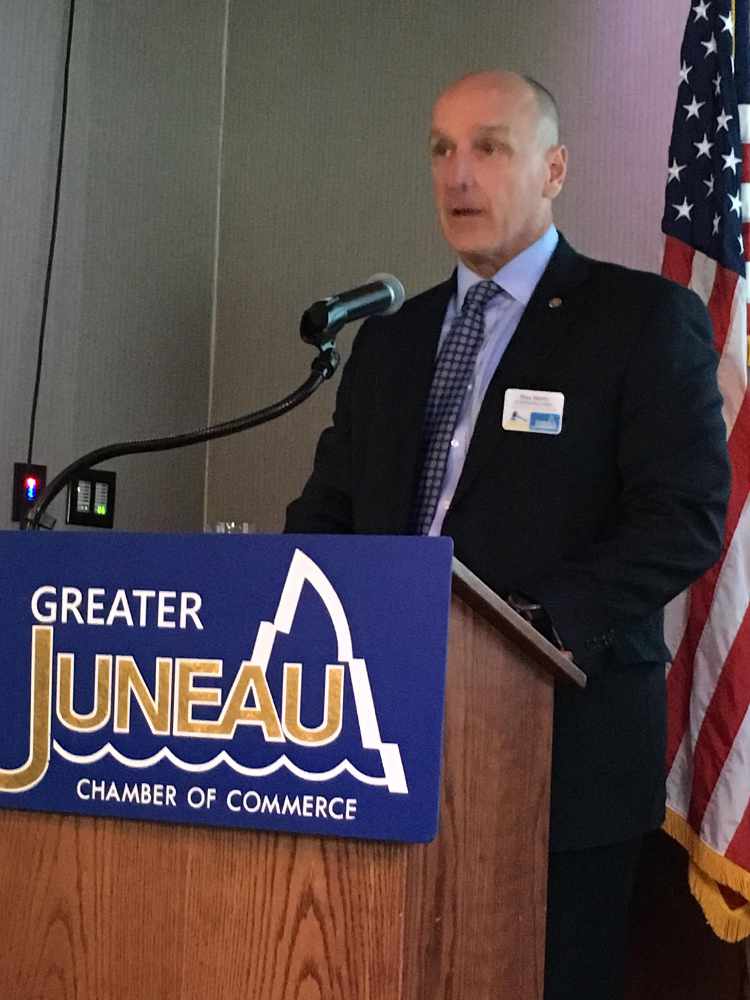 Max Mertz
Juneau, Alaska (KINY) What is the future of the CBJ aquatics board?
The Aquatics board was created by Juneau voters in 2014 but will sunset in May of this year.
The Board will met with the Assembly on March 14th to decide the future. They also have scheduled two public meetings to get input on what the public would like to see happen in regard to operations of pools. One meeting is scheduled for February 20 at 5:30 pm at City Hall. The second is scheduled for the Dimond Park pool at Thunder Mountain High School on May 28.
One option is having a non-profit operate the two pools. One group that is reportedly interested is the YMCA of Anchorage.
Board member Max Mertz spoke at the Chamber of Commerce luncheon about the pros and cons of the issue. Mertz said visits to the pool are up by 24,000 since the board was created, "Our visitation is up significantly at the pool, about 30 percent in the last three years. We are really happy about that. Our cost recovery has improved by four percent. Financial support from the city has decreased. The staff, Kirk Duncan, our Executive Director and Julie Jackson, our pool manager, do a great job and they are the ones who have really produced these results.
It cost about $2 million to operate the pools each year.
The pools cost about $2 million to operate this year. There will be a state championship event this weekend. 300 kids and 200 parents and coaches were expected to come to town for the Alaska Age Group Championships. The event takes place Friday through Sunday. All events are free to attend.