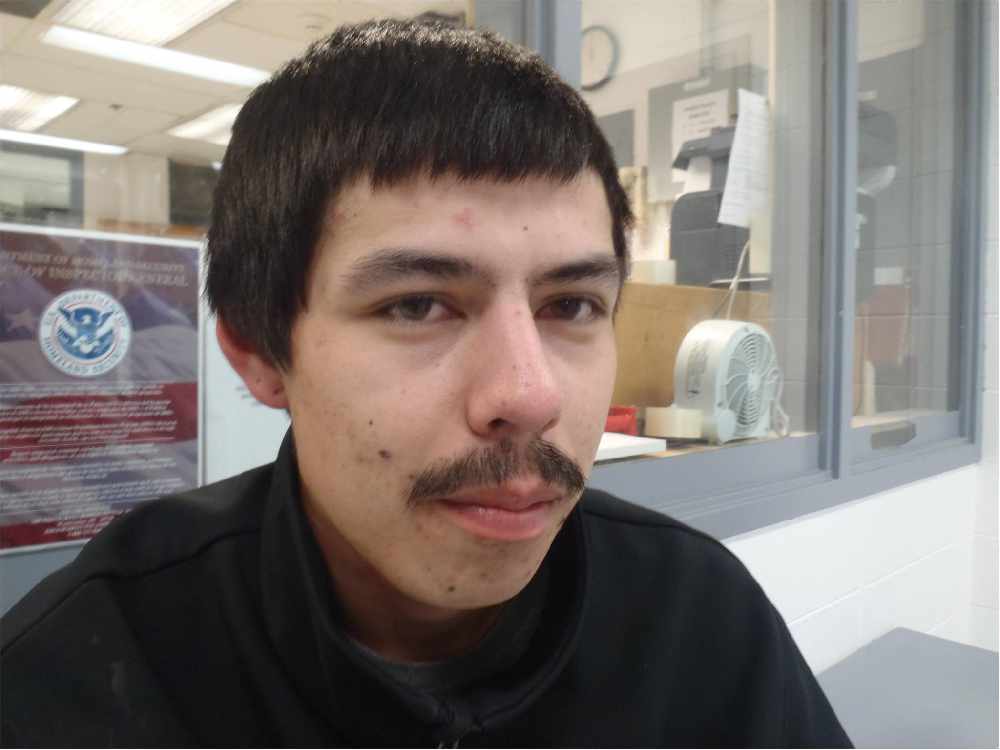 William Moy Junior
Juneau, Alaska (KINY) William Moy Junior, 25, is on the loose after the court released him to attend an appointment and he didn't return to jail.
Juneau Police said Moy, broke out the windows to a jail transport van in August.
The court allowed him to be in the custody of his defense Attorney Thursday for the appointment. He was required to return to the Lemon Creek Correctional Center by 2 pm but was a no-show. His defense attorney did not immediately alert the police or the jail.
Moy had been in custody for multiple misdemeanor criminal offenses and a felony escape charge. He is already a convicted thief.
Police issued multiple warrants for his arrest. They urge the public to help them locate Moy. If you have information about his whereabouts contact Juneau Police at 586-0600.
Moy is described as an Alaskan Native male, 5'7" tall, 175 pounds with black hair and brown eyes.
Police also urged the public to keep their houses and car doors locked.
Police also warned anyone who helps hide Moy or provide him assistance could face felony charges of hindering prosecution.