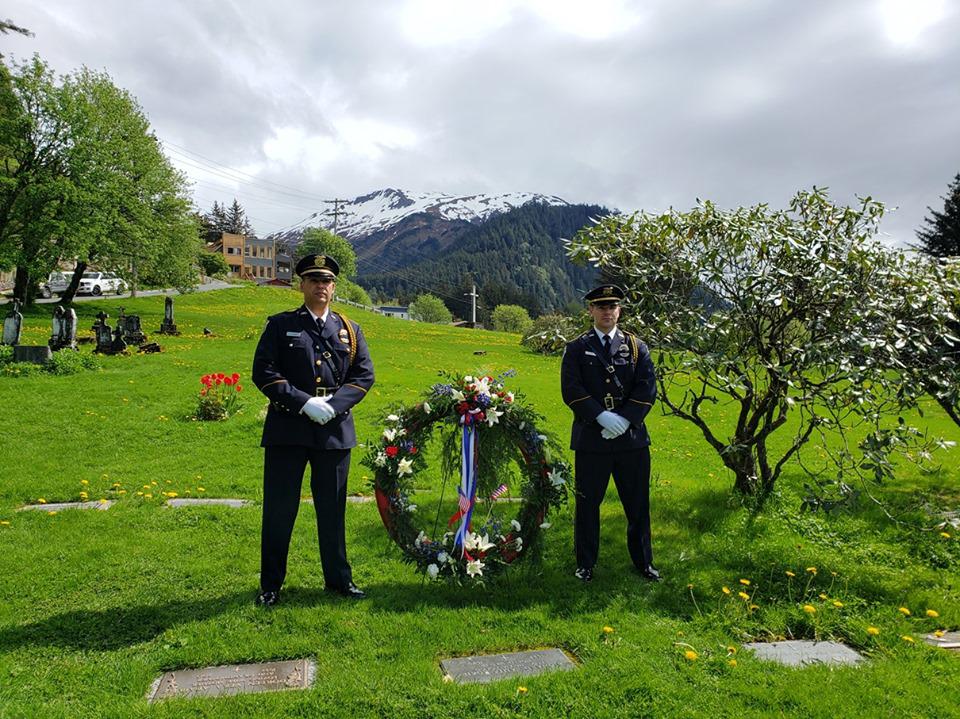 Photo courtesy of Juneau Police
Juneau, Alaska (KINY) - Community members, the Alaska Association of Peace Officers, JPD Honor Guard and JPD staff joined together today to honor fallen JPD officers Richard Adair and Donald Dull.
Juneau Police Chief Ed Mercer said the day is about remembering the fallen heroes in blue.
"We're recognizing the officers that gave the ultimate sacrifice and recognize these individuals for what they gave up to serve the public."
The event included the National Anthem performed by Kiah Yadao and Hali Smith, the invocation by Pastor Tari-Stage-Harvey, Amazing Grace by Scott Marnon, the City of Juneau Pipe Band, and Taps performed by Trooper Branden Forst.
The speaker this year was Lt. Jeremy Weske of Juneau Police.
Police thanked everyone who attended the wreath-laying event and gave a special thanks to past and current law enforcement officers for their service and APOA for hosting this important event.