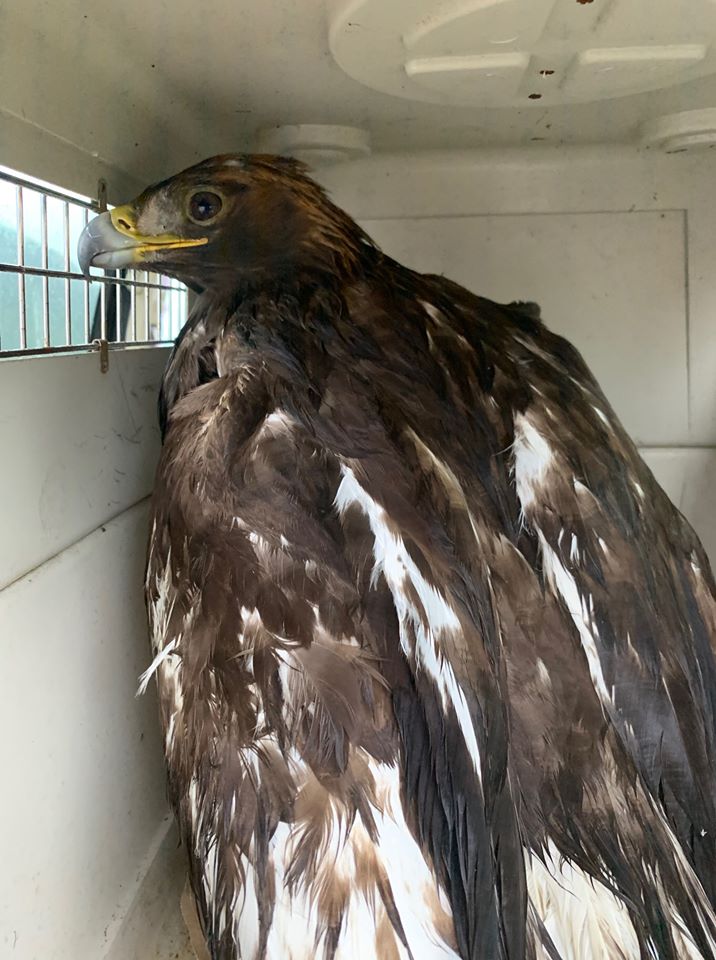 Courtesy photo from Juneau Police Department.
Juneau, Alaska (KINY) - Juneau Police said they received a report of an injured eagle on Egan Drive near the wetlands and they sprung into action.
Sgt. Sterling Salisbury responded to the scene and located the eagle on the side of the road. He stated the eagle appeared to be injured and was unable to fly.
With help from the staff at Juneau Raptor Center, they were able to capture the eagle after a short foot pursuit through the wetlands.
Salisbury reported the eagle is a juvenile golden eagle. It is being treated for slight head trauma.
Police said the eagle will most likely be sent to Anchorage for further treatment and eventual release back into the wild.