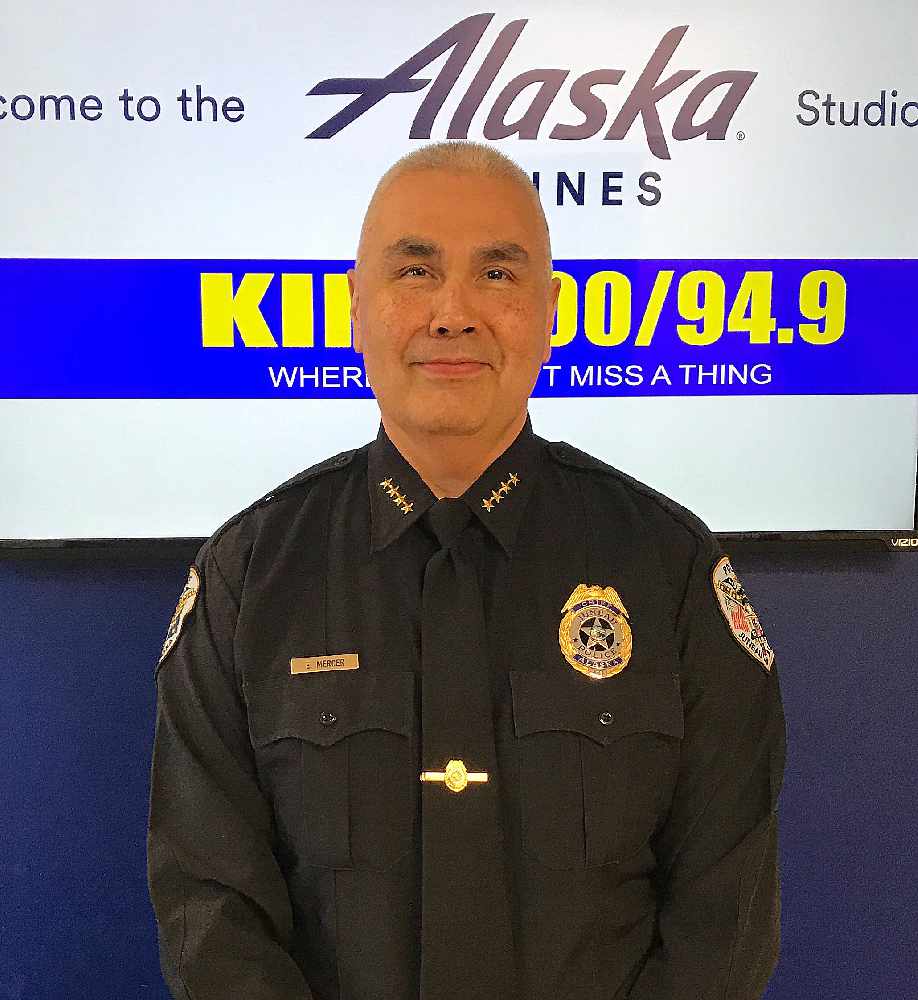 JPD Chief Ed Mercer
Juneau, Alaska (KINY) - Juneau Police Department Chief Ed Mercer reminded listeners on Action Line that a city ordinance prohibits residents from putting garbage cans out at the curb before 4 a.m. to limit issues with bears.
As the snow melts away, Juneauites can expect to see more bears coming into town. "If you put food out in one location, the bear always remembers and always comes back," said the chief. "It turns into a problem, we don't want Fish and Game to have to go out there and take care of the bear because of a problem we created."
He added that officers will be going out and reminding people about the ordinance, and the dangers of leaving a feast out for a bear. "We have an ordinance in place that I think works quite well," Mercer added.