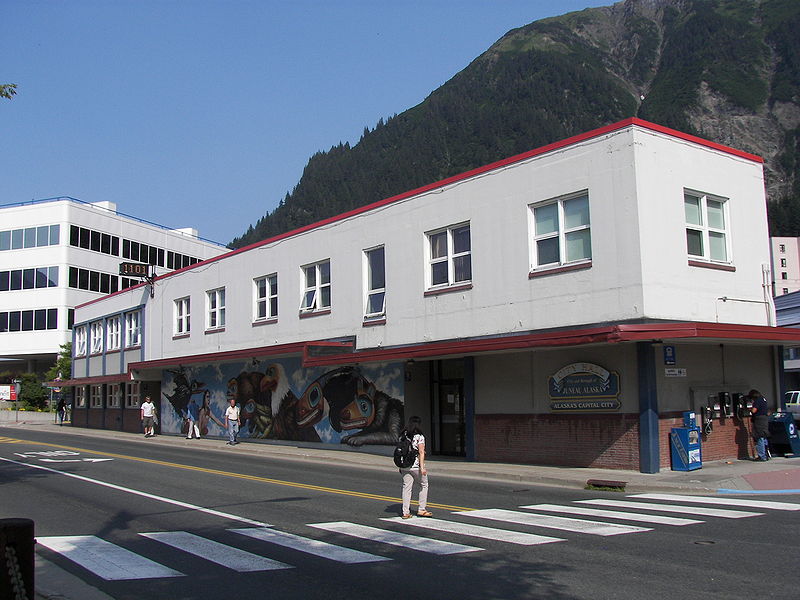 Juneau City Hall
Juneau, Alaska (KINY) - The City and Borough of Juneau Planning and Zoning Commission has remanded a denial of a building permit for the former homeless shelter in downtown.
The shelter was appealing a decision by the City and Borough of Juneau to deny a development permit at the organization's former location in downtown to build seven affordable housing units.
In the end, the planning commission voted to remand the decision back to the city's Community Development Department with direction to reconsider the denial because a site study is in place, and due to the definition of density as meaning occupancy for the purpose of the decision.
According to the November 2021 decision, a building permit for a conversion of the 247 S. Franklin Street emergency shelter to seven apartments was denied. The apartments would house a maximum of 14 people. The former shelter housed up to 53 people in multiple sleeping spaces.
In an email from CBJ Planner Allison Eddins, the city explained that increasing the number of housing units was not permitted.
"According to the CBJ adopted hazard maps the Glory Hall is located in a severe avalanche zone," Eddins wrote. "Increasing the number of dwelling units is prohibited by code in this hazard zone."
In their appeal, The Glory Hall cited two reasons the permit should be granted.
First, the organization says it should be able to use research and maps to demonstrate that the project is not in a severe avalanche zone, regardless of whether the maps have been adopted by the Assembly. According to The Glory Hall, a study by a company named TetraTech demonstrates that the project is in a moderate avalanche zone and therefore permissible.
Additionally, The Glory Hall states that the Community Development Department's definition of density was wrong.
"Reasonable definition of density should be applied," the appeal states. "Clearly, the proposed project decreases not increases density. Providing dwelling accommodations for 43-53 people and over 100 people using the building for daytime lodgings is a lot more than providing lodging/dwelling for 7-14 people."
Committee member Mandy Cole recused herself from any discussion or debate on the matter.