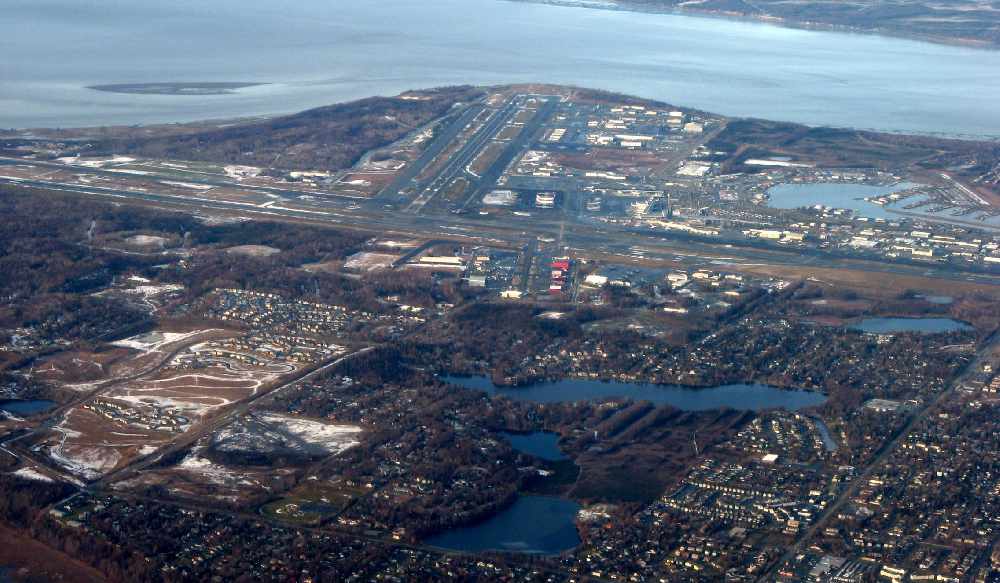 Photo credit to Wikipedia.org.
ANCHORAGE, Alaska (AP) — New storage facility construction projects at the Anchorage airport could create more than 1,000 jobs, officials said.
Ted Stevens Anchorage International Airport plans to build a cold cargo storage building on its east side and anther cargo building on the property's west side, KTVA-TV reported.
Construction could start next year with expected opening dates in 2021, said airport manager Jim Szczesniak.
"The Anchorage airport is responsible for one in 10 jobs in the Anchorage area," Szczesniak said. "This is just to continue to grow the economy here and strengthen the economy here."
The cost of the buildings could reach $370 million, said Jason Gamache, an architect involved with the project.
The projection of more than 1,000 jobs includes design, engineering and construction work.
"Beyond that, there will be employment for the permanent workers for those facilities as well," Gamache said.
The cold cargo building is projected to be 700,000 square-feet (65,032 square-meters), while the west side storage is planned to be 1.5 million square feet (0.14 million square meters).
Cargo passing through the airport in 2018 grew by 2.5% and is expected to increase. Some cargo now remains on-ramps waiting to be loaded, while other cargo is held in storage about 1.5 miles (2.4 kilometers) from aircrafts, Szczesniak said.
The new buildings would allow more cargo to pass through, he said.
"Instead of getting little chunks of seafood we can send out, we can send out volumes of seafood, and it opens the market to different parts of the world," Szczesniak said.