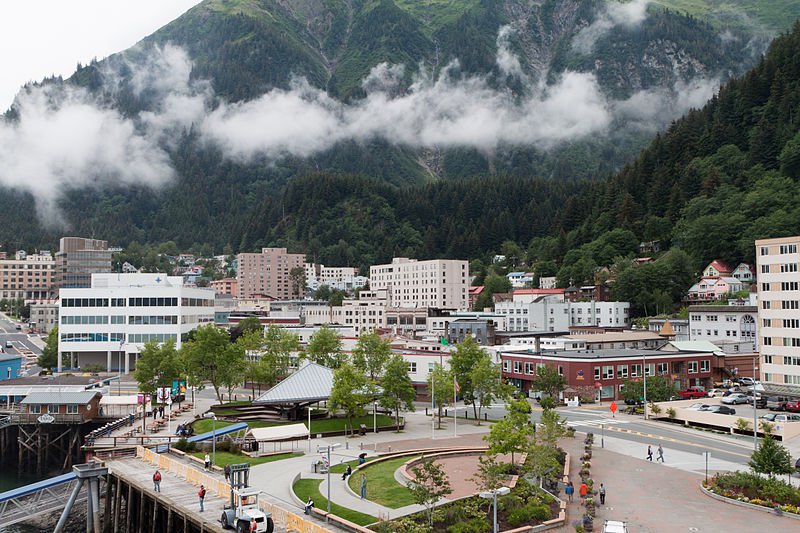 Juneau, AK (KINY) - A petition attached to a letter sent by a Kentucky resident threatened to cancel travel arrangements if Senator Lisa Murkowski votes to confirm Brett Kavanaugh as a member of the Supreme Court.
The letter was sent to Skagway and could have also reached various Alaska travel entities throughout early July.
The letter was attached with a list of 37 others, which according to the letter, who also support this move. The letter said quote, "We, the undersigned, pledge to cancel Alaska vacations, and refrain from making any plans to visit in the future, if Senator Murkowski votes to confirm President Trump's anti-choice SCOTUS nominee. Many of our friends and family intend the same."
The letter ends with, "Alaska is beautiful. Please urge your Senator to oppose this nomination."
The letter referenced was sent to the Skagway Convention & Visitors Bureau with similar statements possibly going to other agencies in the state.
Travel Juneau responded with a statement that pointed out that boycotts like the one proposed rarely affect the politicians that are targeted, causing problems instead for those working in the travel industry. Their response ended by inviting those involved to visit Juneau, no matter the outcome of Kavanaugh's nomination.
Liz Perry CEO with Travel Juneau tells us that research gathered on these sorts of boycotts shows that they are not effective in reaching the goals of those doing them.
"Destinations International, which is a large organization that covers a lot of destination marketing organizations like Travel Juneau and the Skagway Conventions & Visitors Bureau, sent research that shows that this type of action really has limited or no effect on the targeted politician, in this case Senator Lisa Murkowski."
She added that this sort of move would instead have larger impacts on those working in the travel industry.
"It would have a bigger effect on the employees of the destination in terms of service personnel. These are your servers at restaurants, taxi drivers, the guides on excursions, and so on. The research shows that the political people that are targeted generally are not affected in any big measure."
Perry invited those seeking to make their voices heard to contact Senators and legislators directly.
"We want to encourage people to redirect that energy and reach out to their legislators directly with their concerns. I know that Senator Murkowski does respond to emails and phone calls."
"That is a much better direction of that passion."