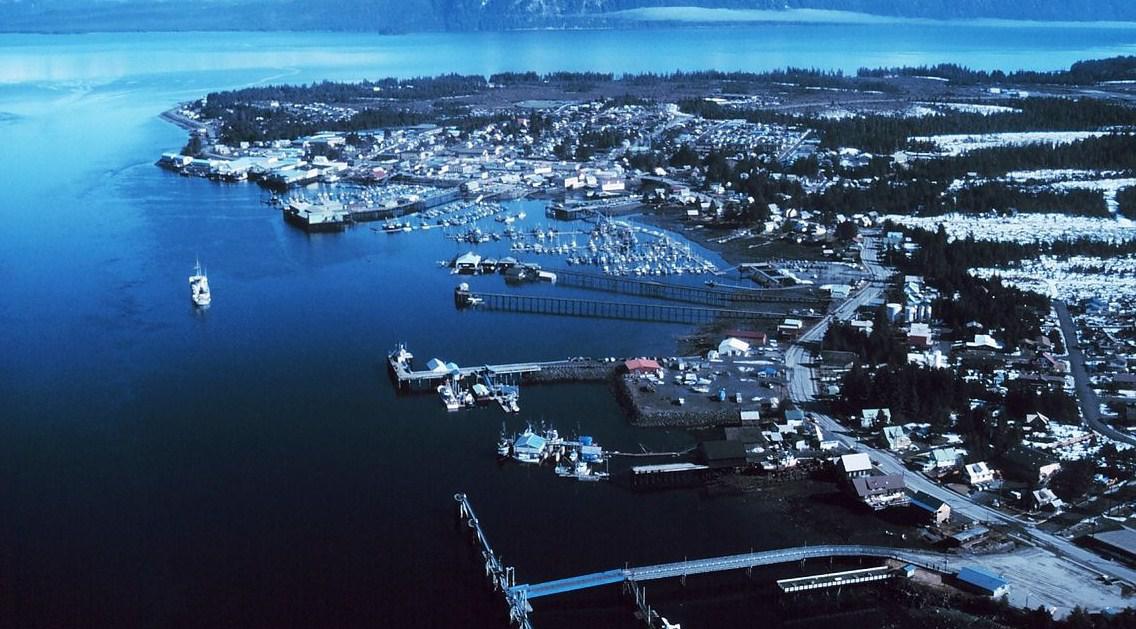 Petersburg, Alaska. Photo courtesy of NOAA.
Petersburg, Alaska (KINY) - In a joint release from their Emergency Operations Center and medical center, Petersburg reported Tuesday evening that the town is still experiencing a spike in cases. Eleven cases were identified on Tuesday.
As of 5 pm on Tuesday, there were 65 active cases of COVID-19. According to the release, one person is currently admitted at their medical center
Petersburg remains in a high-risk category while they are experiencing this outbreak.