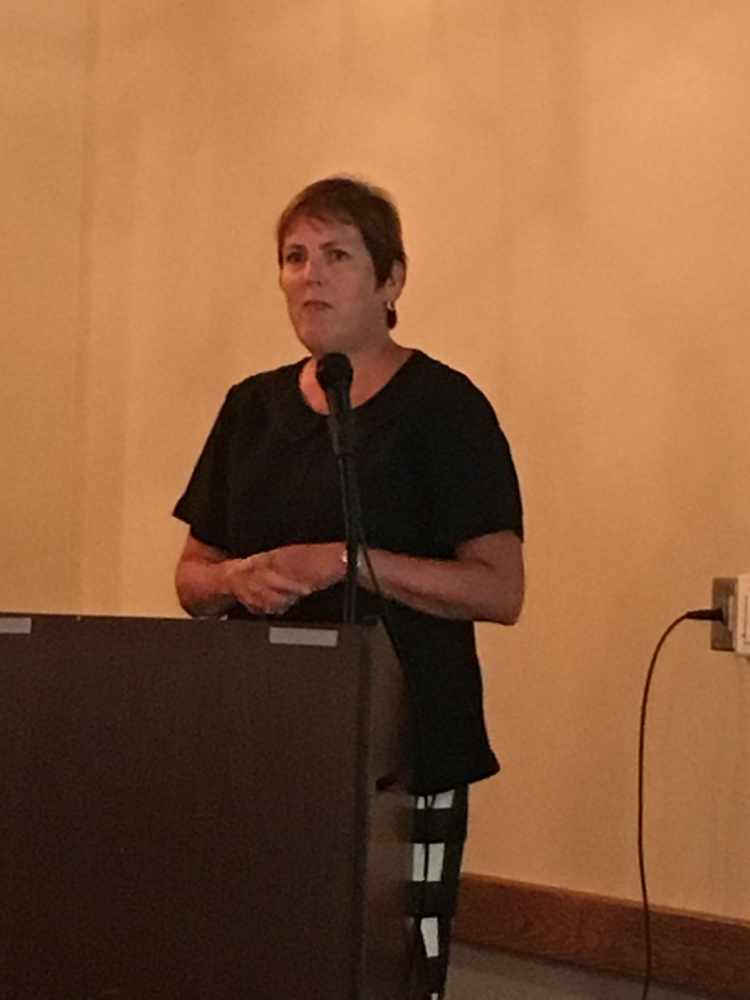 Juneau, AK (KINY) - Angela Rodell says the permanent fund should have close to $6 billion in returns this year.
She gave a presentation during the weekly Greater Chamber of Commerce Luncheon. Rodell, the Chief Executive Officer for the Permanent Fund Corporation said they will add 10 new employees this year.
"We have 10 new positions both investors and back-office/ mail office support positions. Our HR is trying to get those out and setting up those interviews and those recruitments. People should check out the website, check out their career page, and they'll see the listings as we're ready to post those jobs."
They also are recruiting for a new Chief Investment Officer.
"The board had a special meeting on Tuesday and decided to go forward with an executive recruitment, so we're working now on getting an executive recruiter in place to help us with that search and that will take a little bit longer, but it should given the nature of that position."
The legislature took $2.7 billion from the fund for general government services this year.
There was one investment in particular that really captured how the Permanent Fund can make a difference in the lives of Alaskans.
"People will talk about good governance, good social investing, investing for the future and the Permanent Fund really does need to be thinking about future generations and how we get there. There are companies that through their technology and their innovation are doing some really interesting things that generate tremendous returns for us. Our $189 million dollar investment in Juneau Therapeutics generated over 1.4 billion dollars in return to the fund."
"When you look at the breakthroughs on the health-care front and treating people with hard-to-treat cancers and saving lives, it makes you feel good."
Next year, they are also inviting other global sovereign fund entities into Juneau for an event. Rodell shared her excitement with us.
"We're really excited to bring all these wealth funds, asset managers, asset owners from around the world to see how we do it right here in Juneau."
"We do it successfully, we do it well, and we do it from here."
That event is being called the International Forum of Sovereign Wealth Funds and will be held on September 9th-11th in 2019.