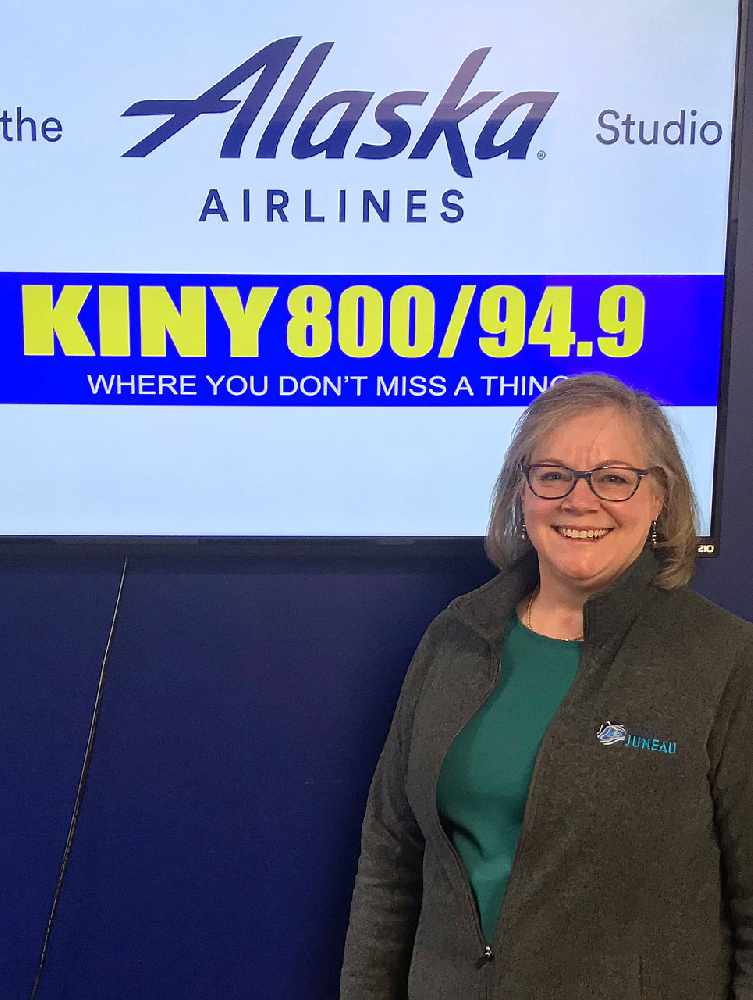 Travel Juneau's Liz Perry
Juneau, Alaska (KINY) - What was initially projected to be a record cruise ship passenger season for Juneau fizzled due to the pandemic.
The projection was for over one point three million, Liz Perry, the president and CEO of Travel Juneau updated that number while a guest on Action Line. At this point, she figures there will only be about 300 passengers with those solely aboard on the small ship lines.
In the meantime, Perry said they have shifted their marketing to independent travelers, groups, and meetings to underscore that Juneau is a beautiful and safe place to visit. "What we're trying to do is weigh out the messaging that we want to get to our independent travelers that Juneau is a relatively safe place to go."
Perry said safety is high on the list of things that people consider as they are making plans and as a long haul destination that plays even more into their decision to make those plans. "So what we're working on are messages that show Juneau to be a safe destination, wide-open spaces, really play upon the fact that it's an outdoors town where folks can get a lot of fresh air and then be sensitive to the fact that our residents aren't quite ready to really welcome a lot of visitors in any kind of mass at all."
Perry added that they are playing that carefully right now, She said they have not told their target markets that Juneau is wide open and ready for everybody to come in. She said that would be an irresponsible thing to do at this point.