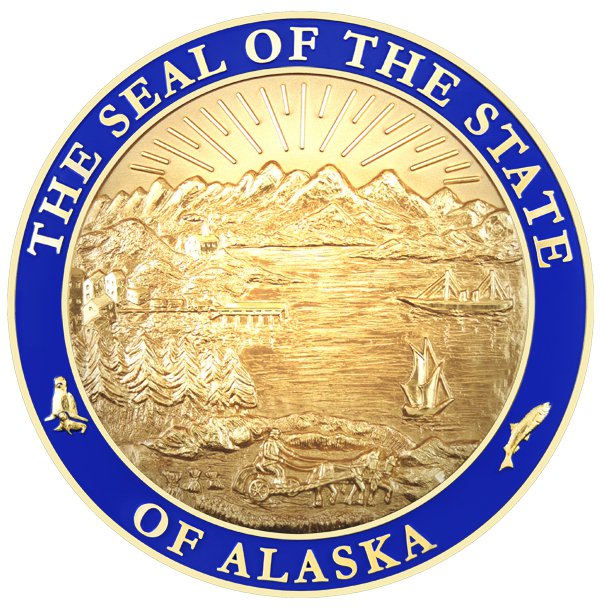 Palmer, Alaska (KINY) - Monday, a Palmer jury convicted Gavin Sullivan Christiansen, 41, of murder in the second degree, manslaughter, and misconduct involving weapons in the second degree, among other charges, related to a vehicle chase after a hit and run.
On Oct. 11, 2020, Palmer resident Christiansen contacted 911 to report that his vehicle had been struck in a hit and run and that he was pursuing the person who hit his vehicle near Mile 37 of Wasilla-Fishook Road in Willow.
An investigation revealed that Christiansen was outside of his vehicle when his car was struck and that Christiansen had shot at the departing vehicle approximately 15 times before he began pursuing the vehicle driven by 35-year-old Devin Moorhouse. The pursuit lasted for approximately five miles before Moorhouse lost control of his vehicle and went off the road, stranding Moorhouse and his juvenile passenger in a ditch.
While on the phone with MATCOM dispatch, Christiansen drove up to Moorhouse's driver's side window and announced, "I am about to shoot somebody" and then fired several shots into Moorhouse's vehicle, killing Moorhouse. The juvenile passenger was unharmed.
Christiansen told investigators that Moorhouse had pointed a firearm at him as Christiansen approached the stranded vehicle. Moorhouse's gun was found at the scene, but investigation revealed that it was not loaded.
In Superior Court in Palmer, when the defense argued it was self-defense, Palmer Assistant District Attorney Kerry Corliss said in rebuttal, "Alaska has a stand your ground self-defense law, but it is stand your ground, not chase them down."
Corliss stated that the defendant had shot at the victim and pursued him for miles and that the victim had the right to employ self-defense because he had unequivocally communicated his withdrawal from the conflict by fleeing twice.
Christiansen's sentencing is scheduled for June. The sentence range for second-degree murder is 15 to 99 years