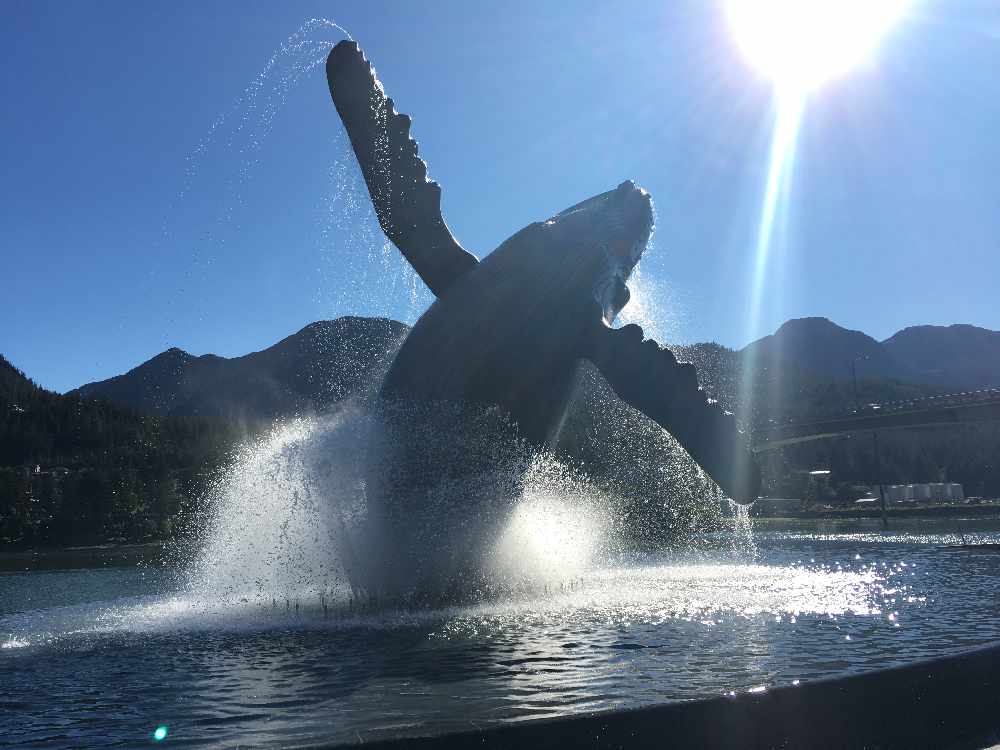 Juneau, AK (KINY) - The ribbon was officially cut for the Mayor Bill Overstreet Park, a space that prominently features Tahku, a humpback whale fountain.
The Overstreet Park also features restrooms, a picnic shelter, benches and tables, paved walkways, and signs that share more information.
We caught up with Mayor Ken Koelsch, who highlighted that the park was a community effort.
"This captures the spirit of Juneau because it represents community and how people to come together and make something happen."
He said there are other reasons to visit the park, aside from the fountain.
"The Overstreet Park is fantastic. If you haven't come down and seen some of the features, you need to."
The park highlights many of the landscape views of Douglas and after educator Mayor Bill Overstreet in July of 2017. He passed away in 2013 and served the state in numerous ways through the 70s and 80s. He was a member of the Whale Project committee and was credited as being the one to come up with the idea of the full-scale humpback statue.