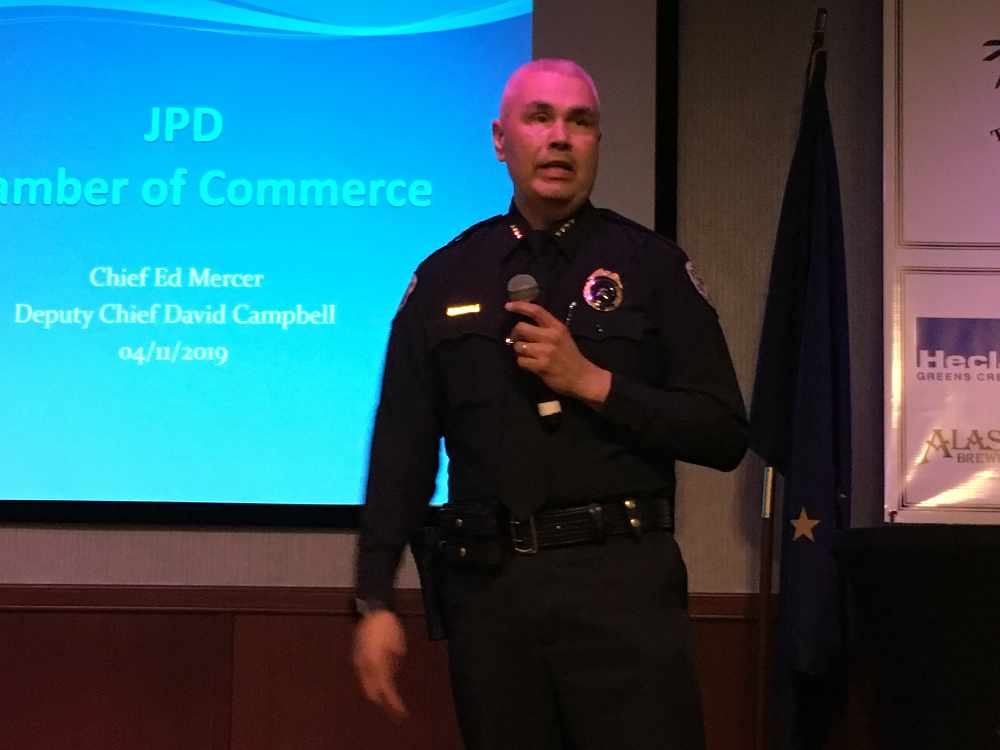 Juneau, Alaska (KINY) - Juneau's crime rate dropped from 2018 to 2019.
Police Chief Ed Mercer talked about that on Action Line and noted a big drop in the more serious Part One crimes. "We're seeing a 12 percent reduction in crime from the year past."
The chief said they look at nine different Part One Crime categories including burglaries and thefts which were the most rampant crimes in Juneau during the height of the crime spree. But those crimes have declined 36 percent.
The chief was asked about the rate for the less serious Part Two crimes. "We also so a reduction, but one of the areas that we saw an increase in was in simple assaults. All the rest seemed pretty stable, flat across the board, he said with the exception of what he described as "a bit of an increase in assaults.