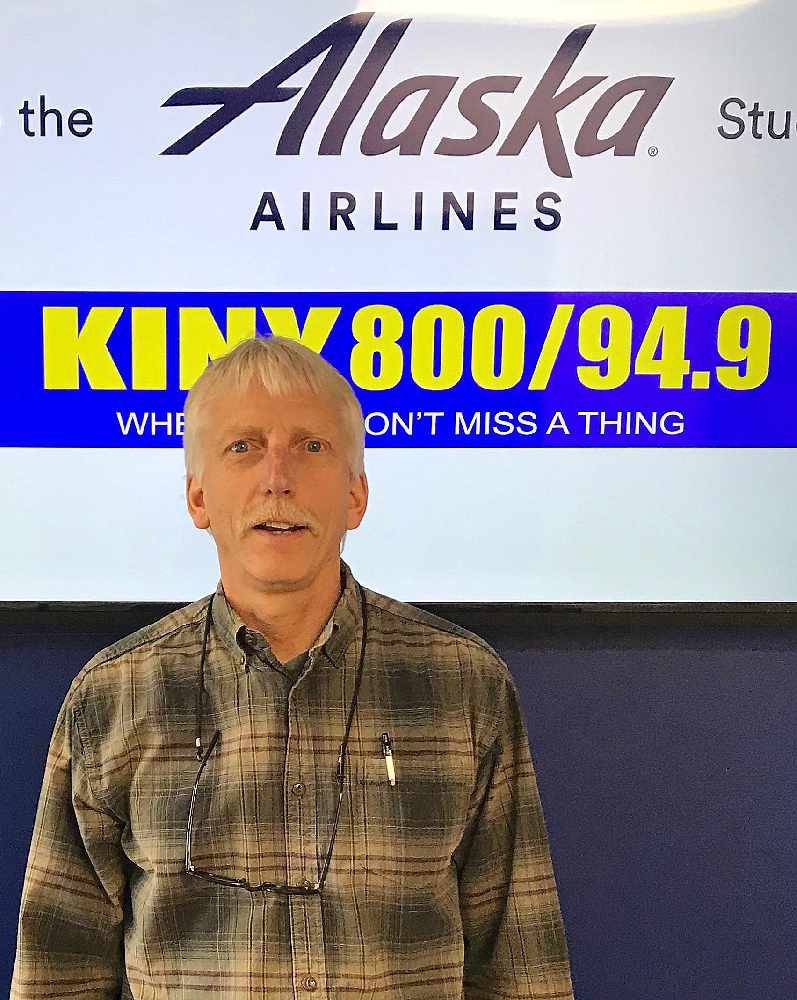 Juneau, Alaska (KINY) - City and Borough of Juneau Finance Director Bob Bartholomew is retiring effective July 31.
He talked about his career including his work for the city and borough, Alaska Permanent Fund Corporation, and as an administrative services director for the state while a guest on Action Line.
He also talked about his replacement, Jeff Rogers, and the transition period which started two months ago and will last for four months. Bartholomew said they felt a long transition was the best way to approach it for the local government and Assembly so there's not a sudden change. He thinks this is a healthy way to do it.
Rogers was the most recently the administrative services director for the State Department of Environmental Conservation. He previously served as the managing director of Perseverance Theatre and an aide to the Finance Committee in Alaska State Senate. He earned a Master of Fine Arts degree from Yale University.
Bartholomew culminates his career with the crafting of a budget for next fiscal year. The operating and capital budgets are up for Assembly approval during Monday night's regular meeting, although the local governing body might have to revisit the spending plans depending on what the state does with its budget plan.
The main focal point is what happens to school debt reimbursement. There will be a $7 Million hole in the CBJ operating budget if the state ultimately decides to end funding for the program.