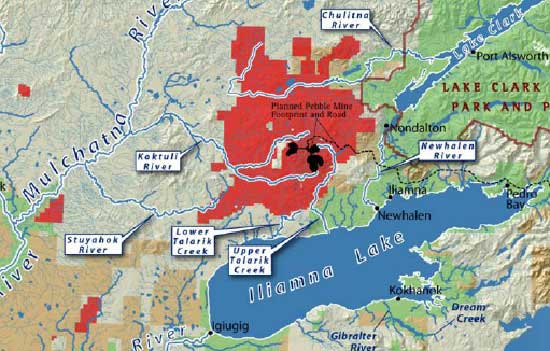 ANCHORAGE, Alaska (AP) — A federal agency has announced a preferred transportation route for precious metals leaving a proposed mine.
That has angered opposition groups who said the decision represents a significant change that needs public review.
The Anchorage Daily News reported the U.S. Army Corps of Engineers made a preliminary determination that a northern route carrying copper and gold concentrate about 80 miles around the northern coast of Lake Iliamna is the practical and least environmentally damaging option for the Pebble Mine.
The open-pit mine is planned to be about 200 miles southwest of Anchorage, straddling salmon-producing headwaters of the Bristol Bay fishery.