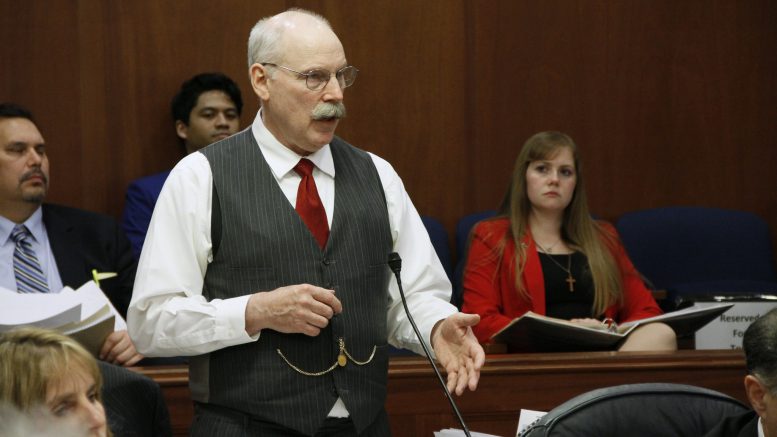 Sen. Bert Stedman.
Ketchikan, Alaska (KINY) - Sen. Bert Stedman joined with US Senator Dan Sullivan and Ketchikan Mayor Rodney Dial Saturday to celebrate work on the new dock for the NOAA Ship Fairweather.
Sen. Stedman said the project will bring new jobs and economic activity to Ketchikan.
"This will be a good boost to the economy that comes just in time as the community has suffered major losses due to the COVID-19 pandemic and loss of tourism and other business revenues," he said.
The project has been sought for close to 20 years.
Sen. Stedman said he has worked to get state funding on this project for eight years, "We have been working very well with Senator Sullivan, the U.S. Department of Commerce, and Mayor Dial to bring the project across the finish line. I'm glad that after years of pushing for this project we have Phase 1 ready to go."
Phase 1 will include the demolition of the old dock.
Federal funding for the new dock could be included in the next NOAA agency budget bill due to pass Congress by October 1.
The officials continue to work to have the Fairweather homeported in Ketchikan.
The vessel is a hydrographic survey vessel that maps the ocean to support safe navigation and commerce. It was first commissioned in 1968 and was named after Alaska's Mt. Fairweather.