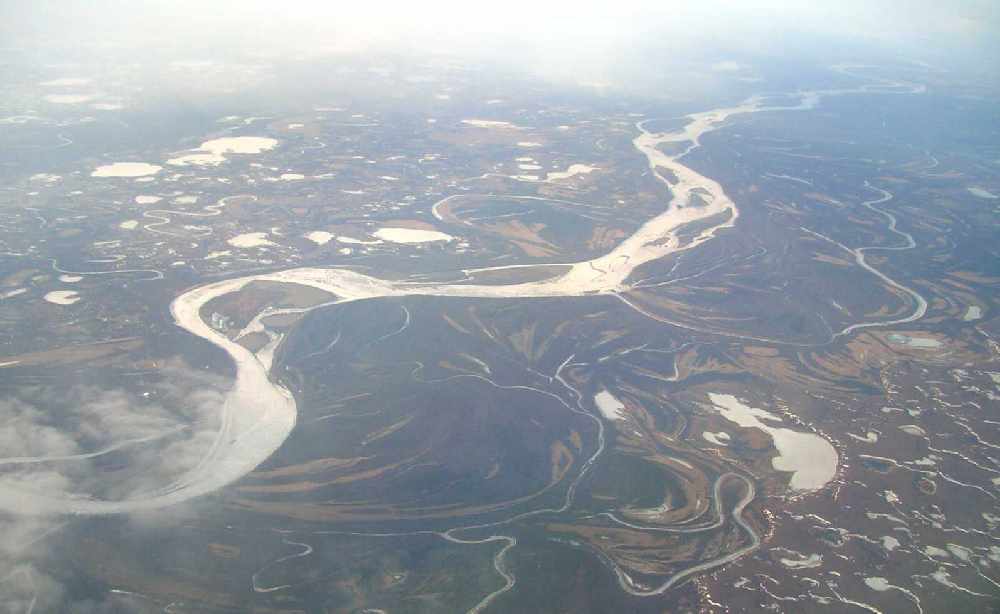 Kuskokwim River
BETHEL, Alaska (AP) — Officials have expressed concern about flooding this year along some parts of the Kuskokwim River as snowpack begins to melt.
A National Weather Service hydrologist says several villages flooded last year along the Johnson River, a tributary of the Kuskokwim in western Alaska, accelerating erosion and permafrost degradation.
State officials have encouraged people who might be affected by flooding from ice jams to prepare evacuation sites. If people cannot evacuate locally, the National Guard Armory in Bethel could serve as a regional shelter.
By following pandemic protocols and spacing costs six feet apart, the armory could accommodate up to 75 people, if needed.