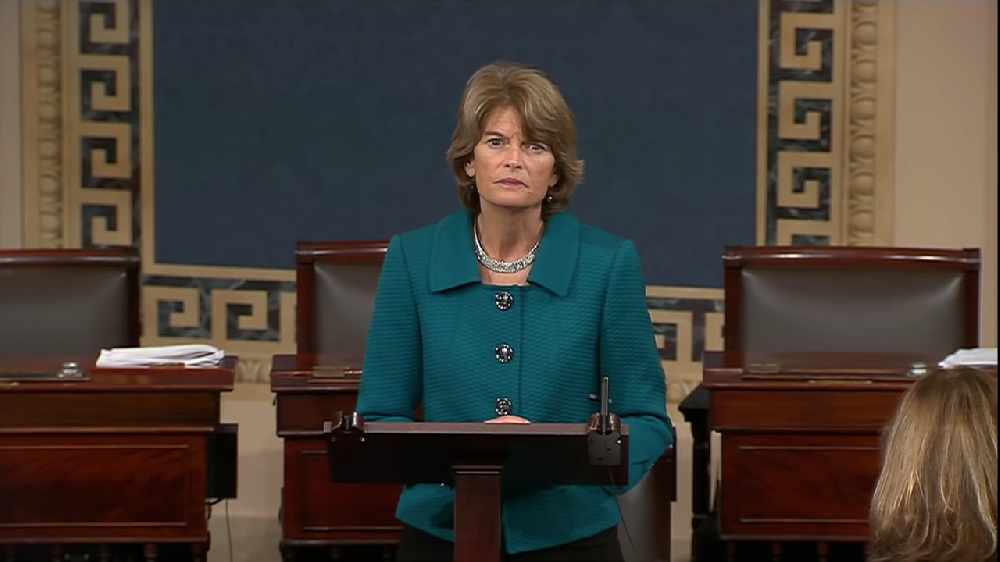 U.S. Senator Lisa Murkowski.
Washington, DC (KINY) - Alaska U.S. Senator Lisa Murkowski said she will not support voting for Judge Amy Coney Barrett nominated by President Donald Trump to the Supreme Court before the election.
Murkowski released this statement Saturday, "For weeks I have stated that I do not support taking up a potential Supreme Court vacancy this close to an election. But today the President exercised his constitutional authority to nominate an individual to fill the vacancy on the Supreme Court left by the passing of Justice Ruth Bader Ginsburg. I welcome the opportunity to meet with the Supreme Court nominee, just as I did in 2016."
Senator Dan Sullivan congratulated Judge Barrett for the nomination and said he looked forward to meeting with her. He said his vote will depend on her support of issues important to Alaskans like gun rights, access to our lands, support of Alaska native rights, and limits on federal regulations.
"I hope my colleagues on both sides of the aisle will provide a rigorous, respectful, and fair review of her record and views during the upcoming Judiciary Committee hearings."
Senate candidate, Dr. Al Gross, in a letter, wrote that Judge Barrett is a far-right conservative who wants to overturn Roe v. Wade and the Affordable Care Act.
He said the Senate is trying to rush through the confirmation process.