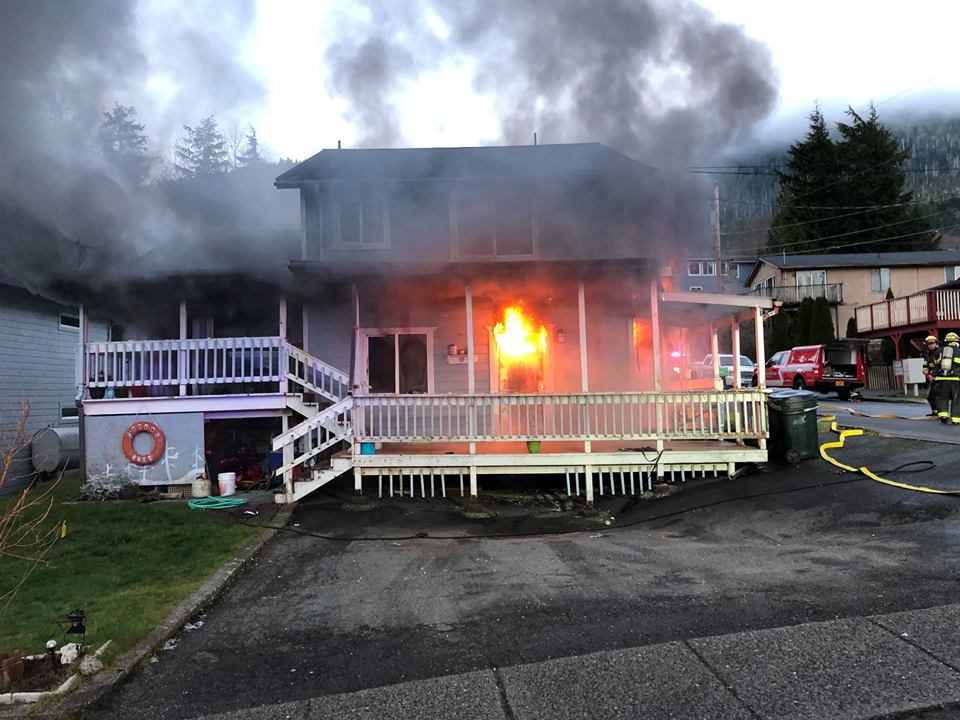 Photo courtesy of Ketchikan fire department
Ketchikan, Alaska (KINY) A two-story building suffered extensive damage in the 3200 block of Lincoln Court.
Ketchikan Fire Department, South Tongass Volunteers and the North Tongass Volunteer Fire Department all responded to the scene to battle the flames. The Fire report said crews found flames coming from the first floor of the structure as they arrived.
The crews were able to put out the flames quickly. The structure was ventilated by fans to remove smoke.
Ketchikan Police assisted by handling traffic control at the scene.
Firemen said the structure sustained significant fire damage on the first floor and smoke and heat damage to the second floor. The cause of the fire was not immediately known.
The American Red Cross in Ketchikan assisted the occupants of the structure.