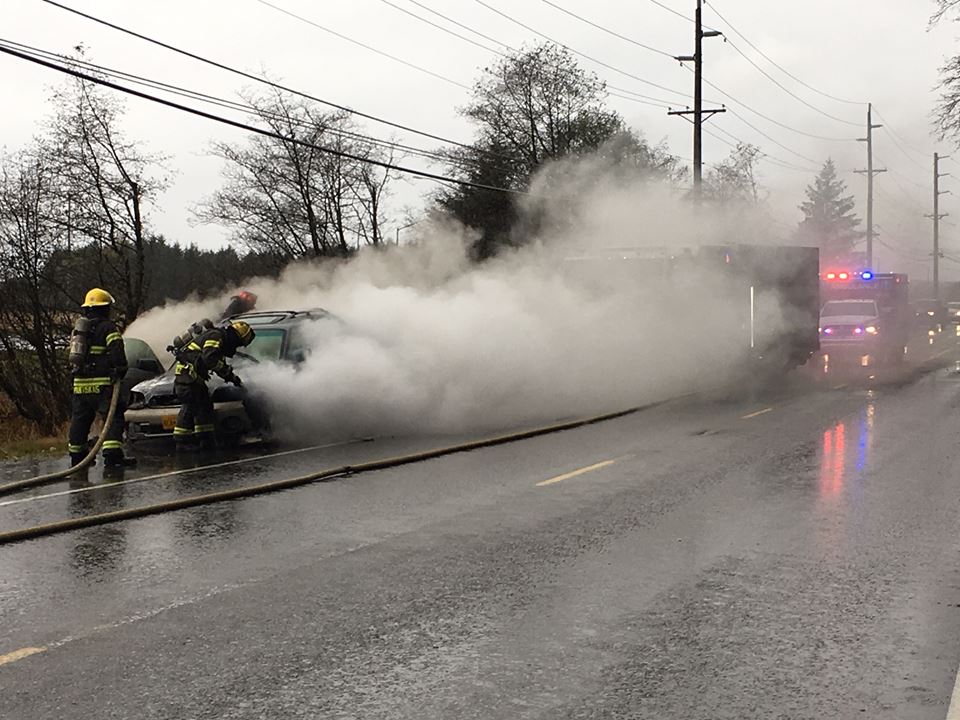 Photo courtesy of Capital City Fire Rescue
Juneau, Alaska (KINY) Motorists had a bit of a delay as firemen put out the blaze on Glacier Highway.
A report from Capital City Fire Rescue said crews were dispatched to a car fire in the 7000 block of Glacier Highway. Crews said flames were visible as they arrived on scene. They shut down both lanes of traffic for a time for the safety of firefighters as they put out the blaze.
Firemen advised motorists to obey traffic laws and slow down when approaching traffic incidents like this.