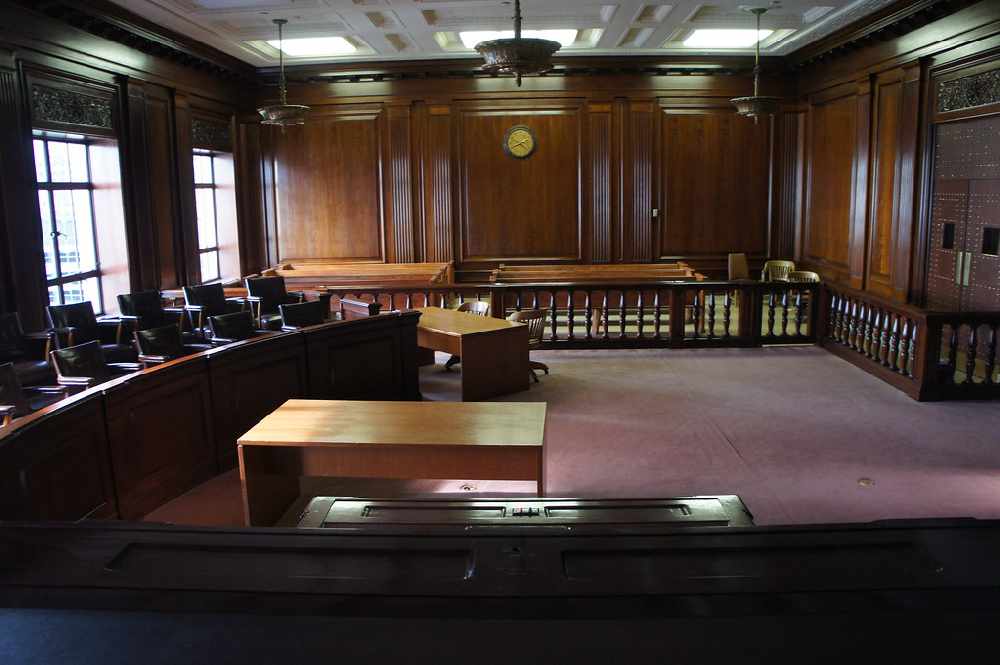 Anchorage, Alaska (KINY) - In an effort to minimize the spread of COVID-19, the Alaska Supreme Court issued a Special Order of the Chief Justice providing that Presiding Judges may postpone new jury trials.
The order states that as the necessity arises, pending further order under Alaska Criminal Rule 45(d)(7), the court will permit periods of delay for good cause.
Presiding Judge of the Third Judicial District William Morse has ordered the suspension of new jury trials in Anchorage, Kenai, and Palmer for the week of March 16.
The Anchorage trial courts had scheduled six jury trials to begin next week, which would have required over two hundred potential jurors to assemble. Disaster emergency declarations by the State of Alaska and the Municipality of Anchorage, and school closures may affect the availability of court staff, attorneys and jurors to begin these trials.
The judges will discuss rescheduling these cases with litigants and their attorneys. Jury trials that have already started will continue.
Jury trials scheduled in the First and Fourth Judicial Districts will continue as scheduled at this time. There were no jury trials scheduled next week for the Second Judicial District.
Grand jury proceedings in Anchorage and other locations will continue and assemble as scheduled. Grand juries convening next week may be moved to larger spaces to accommodate social distancing needs.