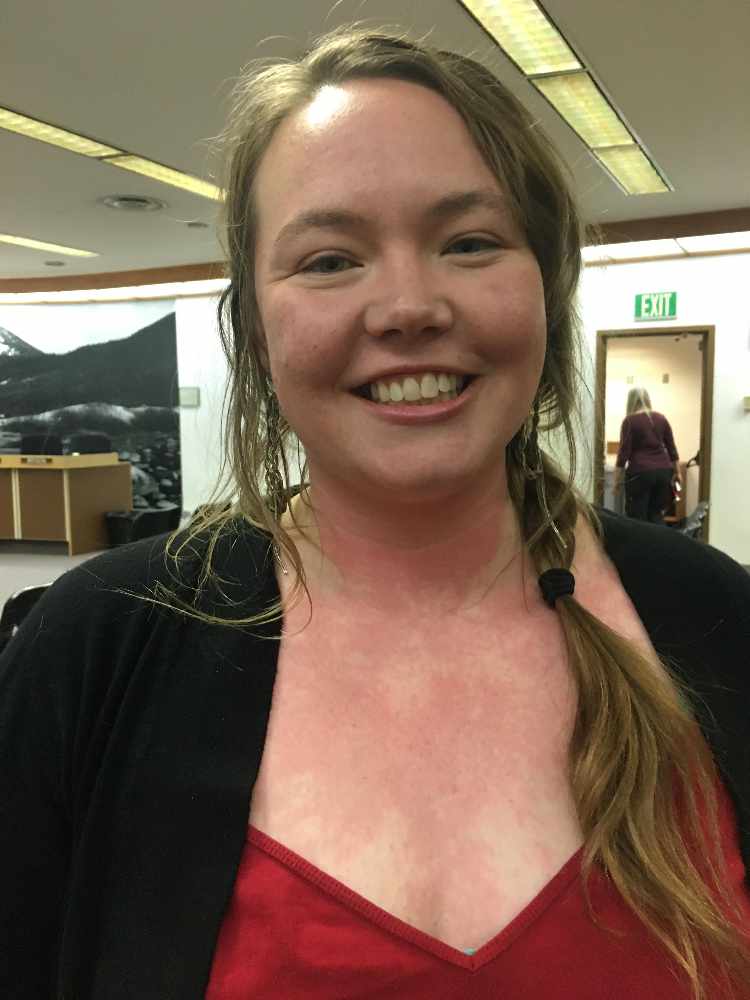 Alicia Hughes-Skandijs
Juneau, Alaska (KINY) Alicia Hughes-Skandijs fills the vacancy left when Jesse Kiehl resigns to take the job as State Senator.
Mayor Beth Weldon honored Kiehl for over seven years of service to the CBJ.
He has served as Deputy Mayor, Chairman of the Human Rights Commission, Chairman of the Lands Committee and Chairman of the Finance Committee.
Kiehl said it has been a singular privilege to serve with the Assembly and the community. He said the seats are occupied for only a time, voters willing, and are not the candidate's.
"You are eight of the 23 Assembly members I've got to serve with in my time on the Assembly. Mrs. Becker showed tremendous dedication for her service as the only one here when I started. These seats are a privilege to work for our community."
Kiehl added he has tried to take a long term view and build a sustainable community.
"I wish you every success in your ongoing efforts. I have the utmost faith in the city leadership. The team that they represent is a couple hundred truly dedicated public servants. They inspire me every time I think about the city and what it does."